Now that I have sufficiently recovered from the non-lethal chair based attacks of Kieran who (very kindly) wrote last week's YNT, SO LET'S DO THIS THING!
---
We Started Doing A Thing!
That's right, friends! We started doing a podcast! Our new podcast "Into the Multi-Voice" airs every Sunday where a bunch of us from Big Daddy Gaming get together and talk about a whole bunch of stuff: What we're playing, the big news of the week, and whatever else in on our minds. We just started last week, but we're planning on making this a weekly thing, so come on down to the streaming service of your choice and listen to a small ragtag group of folks from all over the planet talk about the stuff you love.
---
Rising From the Dead
Monday came out swinging with some deep cuts as Disney, through Lucasarts, decided to announce that Zombies Ate My Neighbors! and Ghoul Patrol (apparently a sequel to Zombies Ate My Neighbors!) are coming to modern consoles! There are some weird things about it though, specifically the fact that it's not on Nintendo Switch Online and that there is no online play AT ALL, but it's certainly cool to see that companies care about re-releasing older games. However, if this is more than 30 bucks, it might be dead in the water. But, if it means that one day I'll get Day of the Tentacle on Switch, then dang it, I'll take one for the team. No set release date, but it shouldn't be too long.
---
It's Math Time?
So uh… somebody released a calculator for the Switch. I'm not really sure WHY exactly, but they certainly did that thing. If you're looking for an in-depth review then I guess you can just turn on your smartphone and use the calculator for a few minutes. This is it folks. A calculator. That's the story. IT'S TEN DOLLARS. (or, like, you know, a dollar at your local thrift store.)
---
Target (and others) Have Finally Has Enough Of This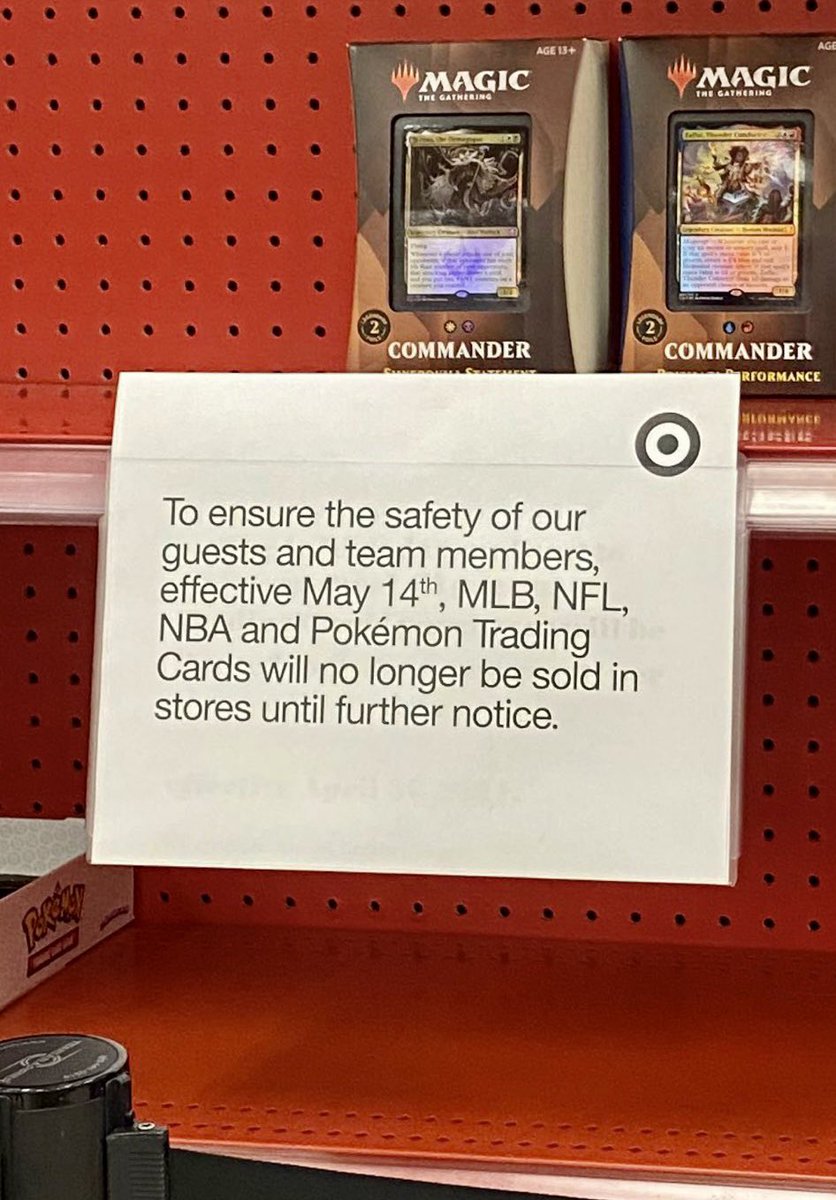 Many moons ago in the forever-ago-year-that-was of 2020, some people had the hot idea to start opening collectible card game packs on their Youtube/Twitch channels. You might have heard of some of them. Circletoons, Arin "Egoraptor" Hansen, and Alpha Investments to name a few. These fine folks have started what can only be affectionately called a "Trading Card Gold Rush" and demand has never been higher. Seriously, these people can buy anywhere from a few hundred dollars worth to upwards of THOUSANDS of dollars worth all in the name of finding the big expensive cards. This demand has been so crazy that Target has finally taken action. I mean, I occasionally go to a Barnes & Noble in my local mall and I see signs that limit people to buying a maximum of TWO pokemon products. Target made the final decision this week to no longer permit the selling of Pokemon cards in their brick and mortar stores. There are stories of people being totally insane when it comes to grabbing the newest set, including stories of employees being harassed as well as threats of violence and theft. People are NUTS when it comes to this.
So uh… looks like you're going to have to do the responsible thing if you want to buy trading cards of the Pokémon variety and go support your local collectible card shop in town or hope that somebody's cool uncle at Wizards of the Coast can hook you up. Other than that, it's all luck of the draw.
---
Rumors GALORE!
There's something spicy cooking up over at Nintendo and the gaming world is certainly buzzing about it. According to a dude who says he has info on the inside (and you can take that for what it is) we are hearing murmurs of a few big Nintendo hits that might be announced at next month's E3 presentation. These games in particular are a 2D/2.5D Donkey Kong game made by the same team that did Mario Odyssey (which, if true would be potentially insane and exciting) as well as a 2D Metroid made by MercurySteam, the fine folks who made Samus Returns all those years ago. These two potential leaks are not only exciting, but also lead to some interesting questions. The first of which is: "Wait, aren't these two franchises that Retro Studios have taken care of? Is Nintendo tired of waiting? Is this a way to see if maybe other studios should take on doing some of these games? Is this silent confirmation that Prime 4 is still NEVER COMING OUT??" (Personally, Prime 4 is as much of a game to me as Duke Nukem Forever was a game in the 2000s. By the time it came out, it was a game sure, but at what cost?) All these questions and more can be answered when Nintendo announces their stuff in their E3 presentation.
---
And that's it! Another week down and another batch of news put to bed. Check out more news stuff in our podcast that we shamelessly shilled in the beginning of this whole deal! I promise you, it's quality listening.