I'm not gonna lie folks, the first few days of the week things were pretty slow. Sure there were some little things here and there, but when Friday hit then EVERYTHING got announced. Seriously, I waded through so dang many trailers and announcements that I had a hard time keeping track of all of them. Let's get this show on the road then with something that is exciting to hear:
E3 Rises Again (Kind of)
Last year's E3 season was so dang weird, folks. It felt like anybody could announce stuff whenever they feel like it and it took FOREVER for people to reveal their stuff. Sure, it was cool for a bit, but having all the announcements packed into a few days really makes things convenient. So, how great is it to hear that a lot of the big names are jumping back in to the all new, all-digital E3 that's going on this year. So far, the companies involved in this new presentation are EA, Ubisoft, Microsoft, Nintendo and Devolver. Notably, Playstation is taking a break once again to do their own thing whenever they feel like it. It's strange to not have the third of the big three to show their new stuff, but I guess they're keeping up with how they've been doing things the last few years. Here's to hoping that Square Enix comes in swinging with something insane like they did that one time. I just want a remake of Chrono Trigger. Is that too much to ask?
---
Kojima X Microsoft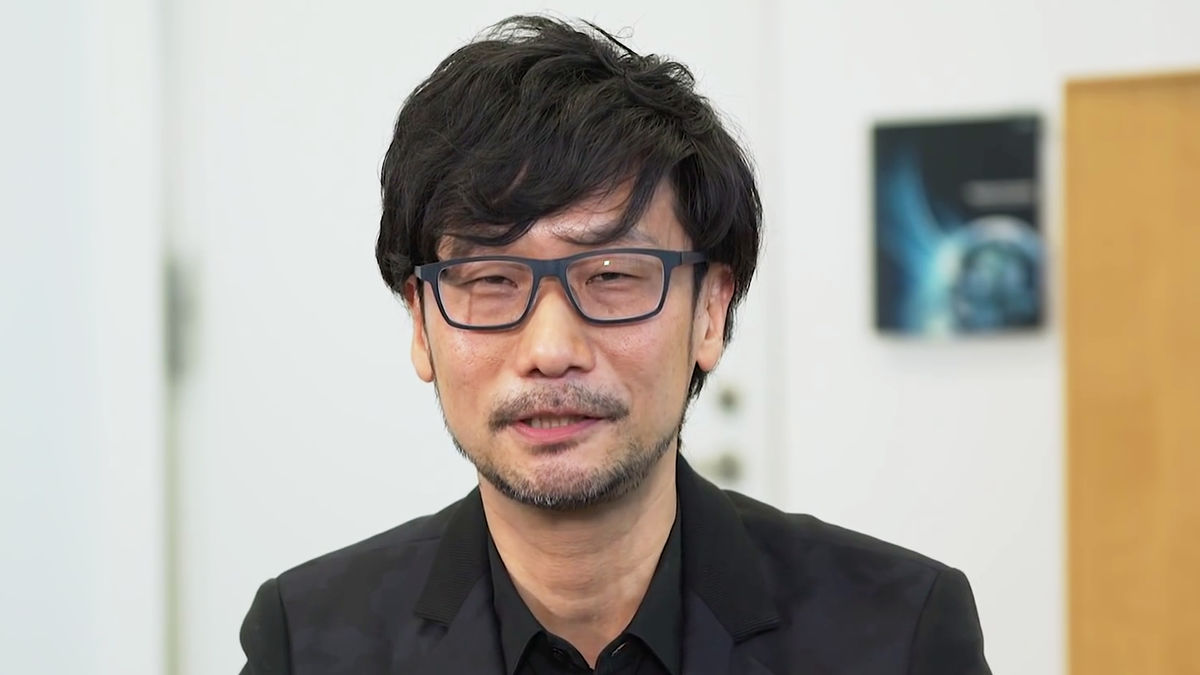 In one of those strange announcements that kind of makes you double take, it looks like Hideo Kojima is going to be teaming up with Microsoft to make a new title as an Xbox Series S/X exclusive. I mean, sure, whatever. To be honest, all I want to see is another trailer from Kojima Productions that makes me utterly confused about what the game is actually about until it actually releases and is nothing like what we thought it would be. Kojima makes some WEIRD stuff, and honestly I'm in for it. Silent Hills? Maybe Silent Hills. (It's 100% not Silent Hills)
---
It Took You This Long For Bluetooth?
So the Switch got another system update where they didn't talk about what it actually did to improve anything. I'm sure my "performance is now smoother" or something, but it looks like the big change to hit the Switch is Bluetooth functionality! I mean, it's not like this should have been thing from the beginning or anything, but this feels like a slap in the face to Genki who made the super great Bluetooth adapter for the Switch. I haven't tested this new capability yet, but it certainly sounds like a nice addition. Now if we could only get FOLDERS or CUSTOMIZEABLE THEMES or CONTINUED SUPPORT FOR THE FRIGGIN' VIRTUAL CONSOLE.
FOR THE LOVE.
---
ANNIHILATE
Whoa! It looks like the remaster of Destroy All Humans is coming to the Switch after all! I'm not entirely sure what voodoo magicks that Nintendo pulled off to get this working on their system, but they got it going. Personally, the idea that games with a little more horsepower behind them are showing up on the Switch are certainly giving more credence to the things we're hearing about with the Switch Max (If you think I'm ever going to refer to it as the same name twice until we have an official name you are SORELY mistaken.) It looks like Destroy All Humans Remastered will hit the Switch on June 29. Sweet.
---
Ain't No Rest for The Wicked… Again… For The Third Time
It looks like Borderlands 3 Director's Cut just got rated for the Switch, and I am EXCITED! I just got the chance to review Tales From The Borderlands and I have a hankerin' to get back in the Vault hunting life. What better way than to jump in to the Fourth game in the series! As far as this listing shows, the game is slated to hit shelves (digital and otherwise) on August 4th of this year so I guess I can hang back for a few months and play through the rest of the games on the Switch before then. I'm excited. I want to see the gun that shoots guns and watch people explode into loot again. August can't get here soon enough (even if the game is just OK)
---
Back On The Streets (of Rage 4)
Whoa! Streets of Rage 4 is getting DLC (and a lot of it too!). Thursday morning brought a trailer for something called "Mr. X Nightmare" which entails a pretty massive expansion for Streets of Rage 4's base game. New stages, new attacks and a new character in the form of Estel Aguirre, an enormous bodyguard babe who looks pretty happy to beat your face in with a marlin. New songs come with the DLC as well, so there's plenty to be excited about! Estel also looks to be the first of three new playable characters that will join the game eventually. No release date given, but I wouldn't expect it to take too long.
---
Deathloop Needs Another Round
Alas, as all the good things come one day or another, we must wait a little bit longer for Deathloop to finally come out. What was going to be a mid-to-late May release has now been moved back to September (devastating our very own Mel, who has been looking forward to this for what feels like forever.) and we all get to watch another trailer or two for it before it releases. This is a bummer, but at least we know that the team behind it wanted us to play a polished game and not some semi-finished half-baked something or other that we would all blow off. The premise is cool and I'm curious to see how it goes. Maybe Mel will talk about it later this year. She's certainly the most excited person on our team for it.
---
The World Ends With Neo, Apparently
Square Enix dropped an ENORMOUS three minute trailer talking about the sequel to their much beloved The World Ends With You series on Thursday morning and it certainly resonated with fans. This thing looks great and like it'll be a lot of fun (much like the original was). Personally, I have no idea what's going on, but I'm not sure a lot of people watching the trailer do. Sure, there will probably be similarities to what we played on the DS/Switch/Phones in previous years, but Square-Enix is always good to make their old titles shine. Jump back into the Reaper's Game on July 27.
---
BOOM GOES THE KITTEN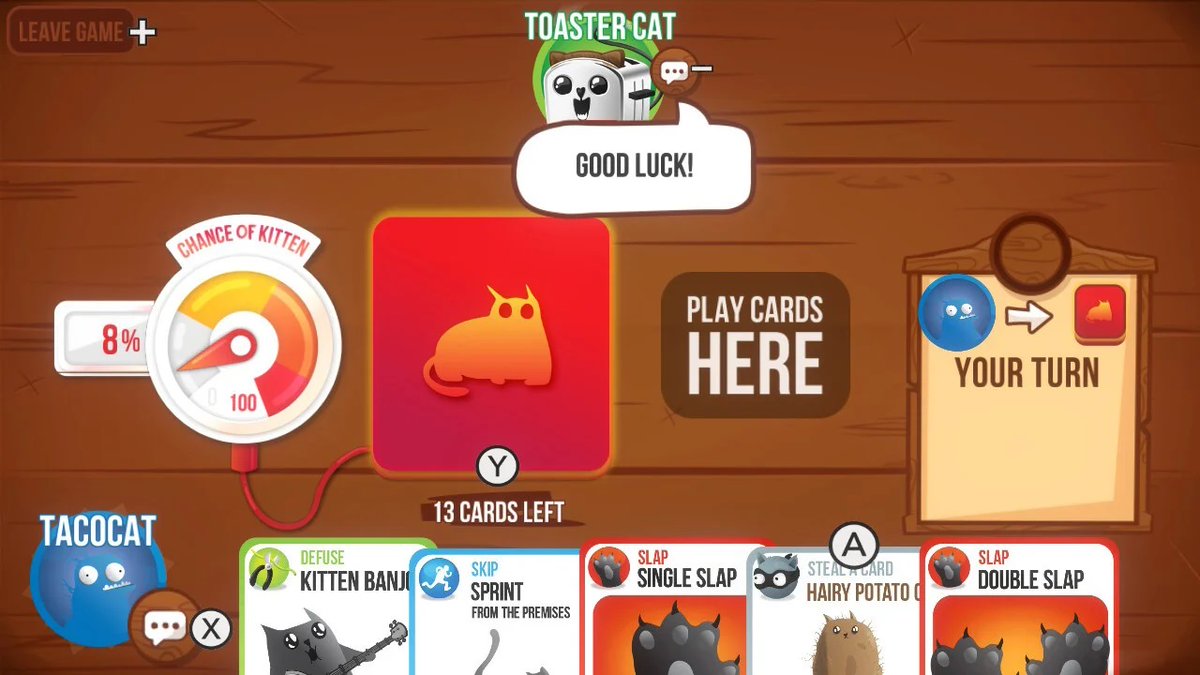 Out of NOWHERE, the folks over at The Oatmeal dropped word that the videogame adaptation of their wildly popular card game Exploding Kittens was releasing on consoles (specifically the Switch)! The game, priced at only $9.99 is bundled with the expansions that have come out for the physical game as well: Streaking Kittens, Party Pack, and the Betrayal Pack expansions. How cool is this?? I mean, the physical card game gained around 9 MILLION dollars on Kickstarter (making it one of the most highly funded games of all time on the platform) so you know it has a following. It's cool to see surprise announcements like this drop every so often. Go on and grab a copy now! It's on the eShop RIGHT NOW!
---
Suda 51 Gives us a look at No More Heroes III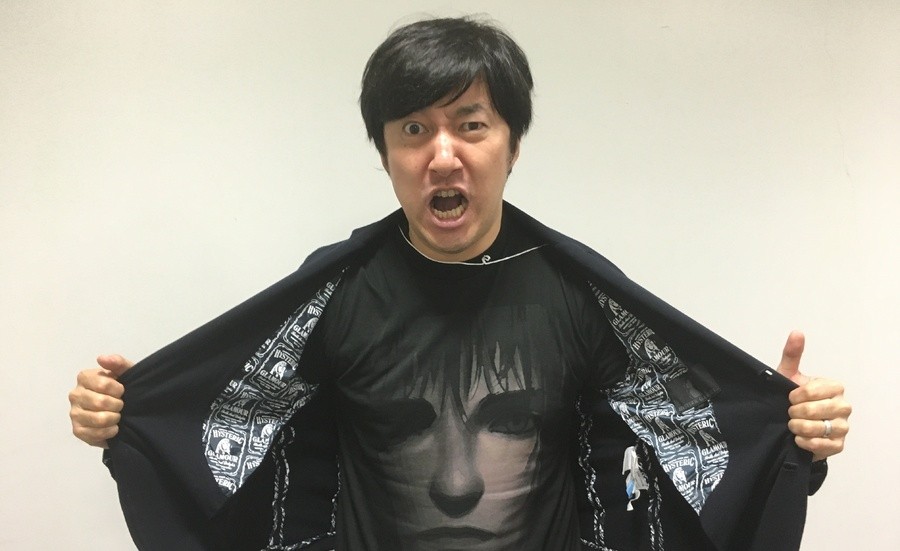 After getting nearly no information about the game for almost the entire development cycle, a livestream this morning talked about the game in detail and we got to see some pretty neat stuff! Bad Girl is back! Travis apparently can't tell if those freaks are aliens or not! Travis suplexes a whole dang alligator! The new footage looks great and the biggest takeaway from the presentation is that a lot more of us REALLY should have played Travis Strikes Again. This game cannot come out soon enough!
---
And that's it! The week REALLY churned out some big hitters near the end of the week, and I was more than glad to drink it all in. What will next week bring? More rumors of things I can't verify? More trailers of games I totally forgot were coming out? A RAISE AT MY JOB (probably not)?? Tune in next week for Y.N.T…. Z! (Sick guitar riffs)