Well MAN this week was a big one! It feels like the week just kept giving and giving and GIVING! I mean, there were a ton of trailers, a potential leak, and even some big announcements from the gaming world and it just kept getting better and better. Let's dive in and devour this tasty news feast that our second full week of 2021 gave us
---
Big Bad Bowser
Excuse me? EXCUSE ME, NINTENDO?! Tuesday brought around a new trailer for Mario 3D World + Bowser's Fury and BOY HOWDY did it ever bring the heat! We got our first look at Bowser's Fury and it looks like it's going to be one huge interconnected world as compared to 3D World's individual levels. Nobody is 100% sure on exactly how everything is going to work, but at this point very few people care because it looks insane. The trailer showed off that Bowser Jr is playable as well as he flies around in his trademark flying clown car while his brush can uncover secrets hidden on walls and the like. But let's all talk about the Bowser in the room: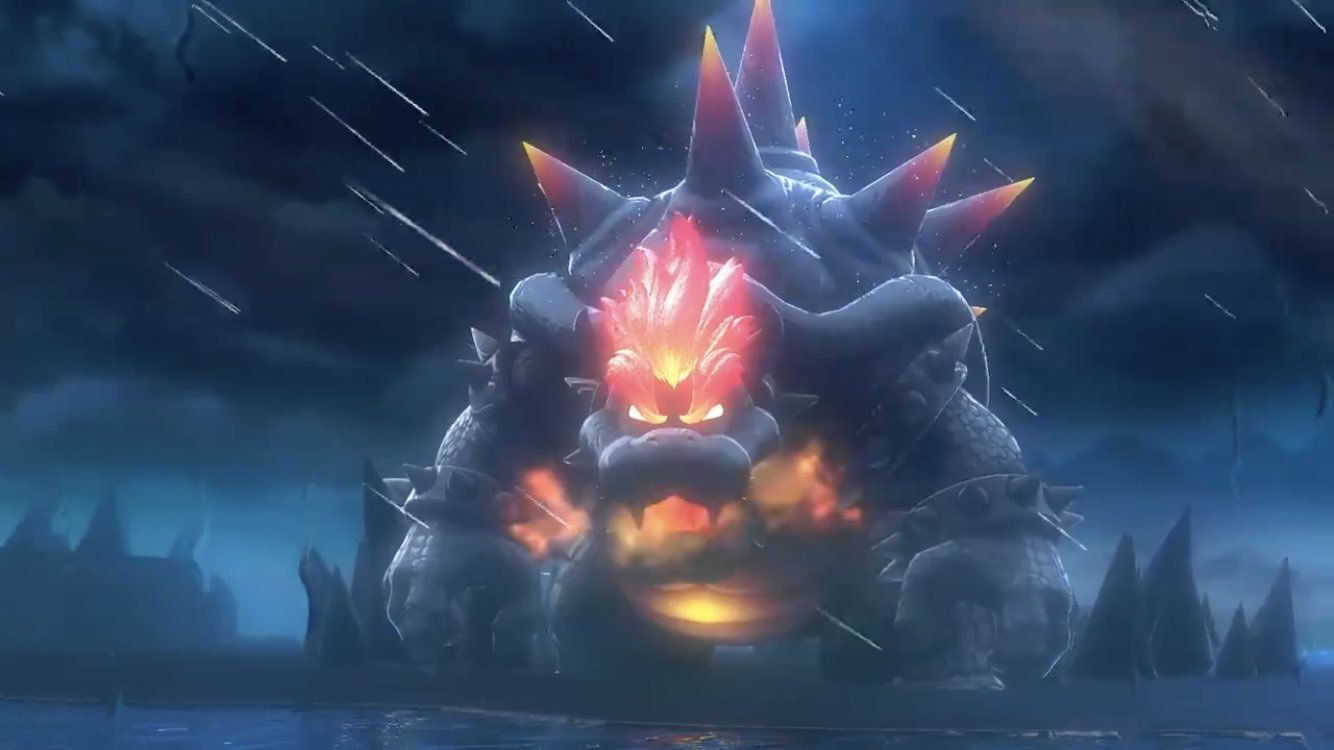 This here building sized Bowser is the star of the show. Apparently as you play in the large open world some sort of timer is constantly counting down to when Rage Bowser, as he is called, awakens and lays waste to everything around him. This is all you needed to show me. Giant. Raging. Bowser. This looks SO FRIGGIN' SICK and like a huge departure from what I have come to expect from Nintendo these days. But this isn't all we got to see.
In the middle of this huge world there is a giant Cat Bell covered in whatever rage poison Bowser has spread all over the world. The trailer shows Mario grabbing said bell and turning into what we can all lovingly refer to as Super Saiyan Cat Mario – a giant sized form of the power up can use to fight this enormous Bowser. All-in-all it was a huge trailer and certainly got some interest flowing. I know I'm in because I wanna fight that Bowser. Like, really bad. The whole thing drops February 12.
---
Why not just make it purple?
---
To go alongside the release of Super Mario 3D World + Bowser's Fury on February 12th, Nintendo are also treating us to a brand new Nintendo Switch model. Just to clarify this isn't the long rumoured Nintendo Switch Pro, which incidentally will probably end up being called the New Nintendo Switch. Regardless, it does feel as though this was due to release last year, alongside Super Mario 3D All-Stars, but was delayed due to the ongoing pandemic situation.
Anyhoo, it looks alright, I guess. Lose the Joy-Con grip and guards and you've essentially got a good red boy. And let's be honest, nobody is using those things in 2021 anyway, are they? Are they? Like, seriously! Sound off in the comments if you are.
Like Super Mario 3D World + Bowser's Fury, this new Nintendo switch model launches on February 12th.
Oh, SNAP!
Then, on Thursday, Nintendo didn't feel like we'd had enough and dropped a meaty trailer for New Pokémon Snap to the surprise of everybody! We got to see a lot more of those collectible critters wandering about, we got to learn the name of the new professor (Professor Mirror) and the new region (Lental Region) we're in. The production quality is through the dang roof and this is looking like it's going to be an incredible sequel to a beloved classic. However, the biggest reveal was the fact that the game hits shelves on April 30, which is significantly more soon than I thought it was going to be. I'd say more, but that trailer is just about all you need. It's gorgeous. It's smooth. It looks great.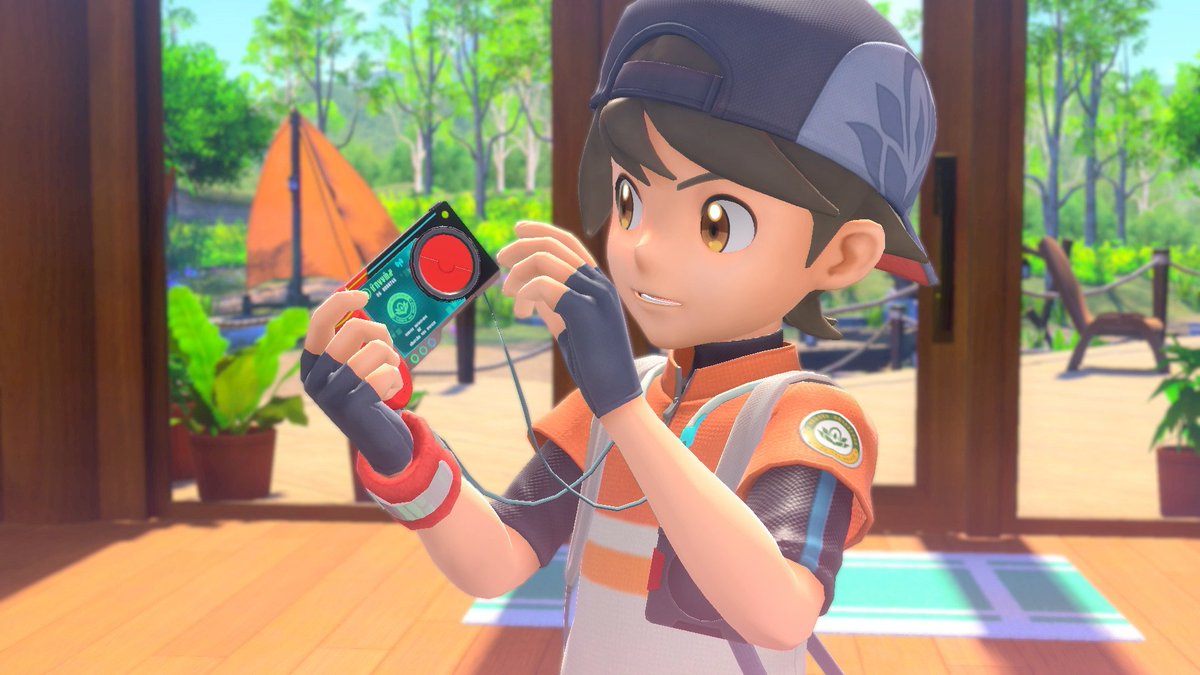 ---
Something Truly Monstrous
And now for "Things I never thought I would ever see for the rest of my life" I present that Majesco's DS sleeper hit Monster Tale is coming to current gen consoles this year. If you didn't get the chance to play this cute little gem back in the day (Monster Tale came out a few WEEKS after the 3DS came out), the bets way to describe it is Super Metroid, but you have a monster you evolve to help you fight. I loved it and I am looking forward to its release. Now we just need to get Henry Hatsworth and the Puzzling Adventure remastered…
---
Thomas Jefferson Approves
Nintendo decided to make a seemingly strange rule to the eShop recently as they announced this week that the lowest your game can be priced is $2.00 USD. Apparently this is put in place so that developers can't make their game $0.01 and game the system so that they're all " The Number One Seller!" for weeks at a time because who isn't going to buy the 1 cent game? Bummer for all those people looking to buy garbage games, but it is what it is.
Sanic De Hedgehorg Arrives?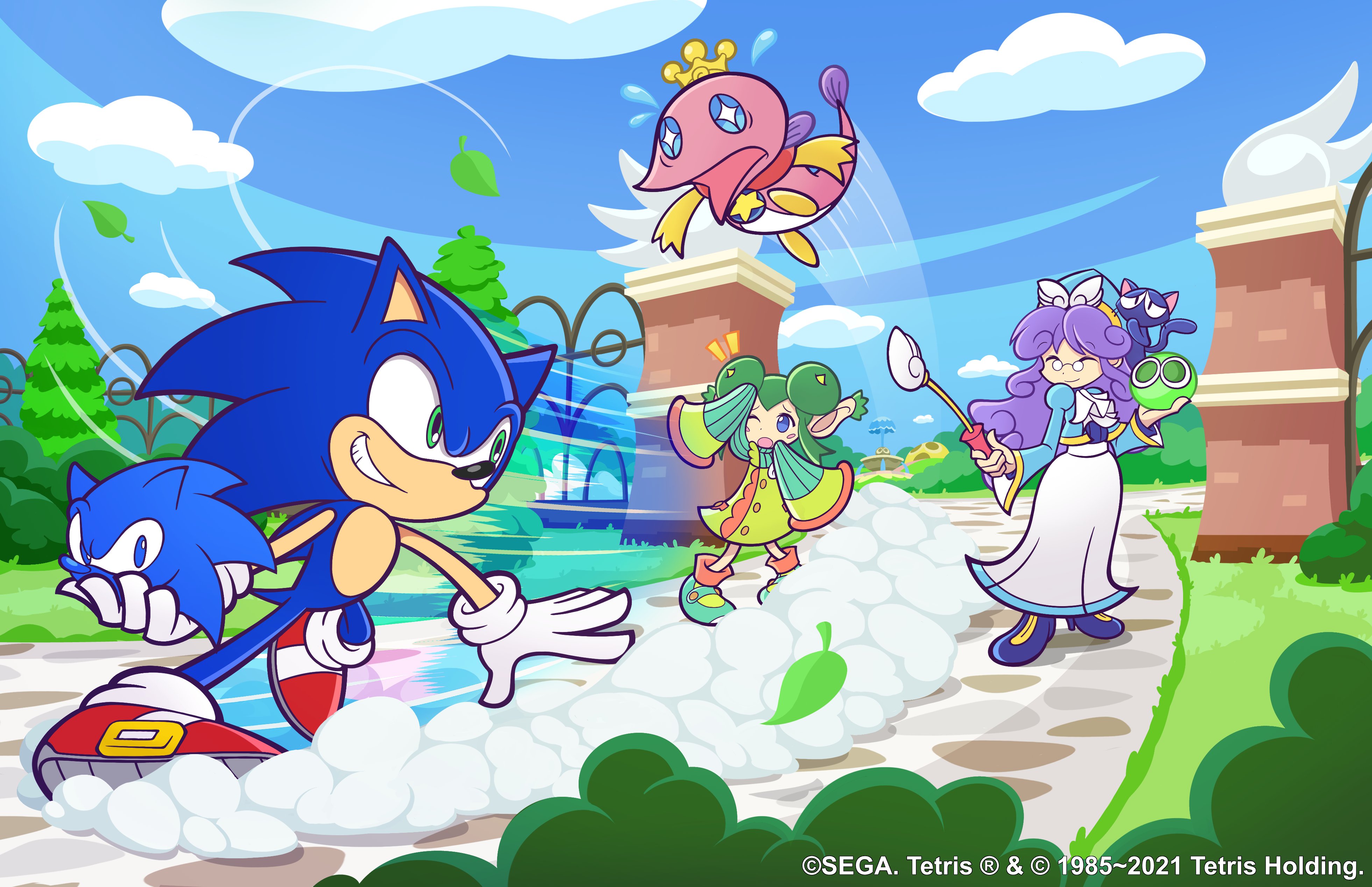 If you haven't already bought Puyo Puyo x Tetris 2 (And you SHOULD. Oh heavens should you buy this game) or read my review on why you should buy it, you should know that the developers behind it are planning on adding a bunch of free DLC in the form of characters and stages over the next however long they feel like. Wave one just hit yesterday and you can play the game as… (Checks my notes) Sonic the Hedgehog for some reason. Sure. Whatever. I just hope he constantly talks about chili dogs when you get huge combos.
---
Can I Interest You In A Diamond? Maybe A Pearl?
Recently Nintendo announced some stuff talking about how this year is the 25th anniversary of Pokémon and as such that we can expect some big announcements from them regarding the multi-million selling franchise. However, some folks are hearing rumors (and even confirming without verifiable evidence) that one of these big announcements are the releases of Pokémon Diamond and Pearl, which, if true would be a huge deal. Personally, I'm skeptical. Leaks have been all over the place these days and I'm usually pretty happy to see things as they are revealed, but this is exciting! Just uh… let's not do Let's Go Giratina, ok?
---
Shooting For Next Week
IO interactive dropped the bombshell that Hitman 3 Cloud Edition is coming to Switch NEXT WEEK which is certainly a surprise! Get ready to murder everyone you can think of as Agent 47 when the game hits digital storefronts on the 20th. I just hope your internet connection is up for the challenge. Cloud gaming is still a bit touchy. I still hope that we can get the homing briefcase to make another appearance.
---
Returning To My Nightmares
Tarsier Studios, the fabulous team behind Little Nightmares, have given both a release date and a demo for the sequel, Little Nightmares II! The game comes out on Feb 11 and the demo is available now. Given how great the first game was, I can only imagine how great this one will be, especially with all of the new additions like multiplayer and a massive graphical update to already impressive visuals. Look forward to every Youtube you know and their dogs streaming this in a few weeks.
---
Well, it looks like that's all the news we have for now. It was certainly a big week for announcements so I can only hope that this momentum keeps up in the coming days. It probably wont, but A MAN CAN DREAM. See you all next week!