Folks, there were some pretty great jokes this week and this week I feel like talking about them because DANG IT THEY WERE GREAT. (Unless you're Volkswagen because that did not end well for them. Seriously, look it up.) But let's look and see what everyone came up with for some good jokes and jazz. (and maybe an announcement or two in there)
---
WAAAAAAAAAAAAAAAAAAAAAAAAAAAAH
We made a thing (ok, let's be clear here. I made a thing and I'm pretty proud of it. Our April Fool's Day joke was the announcement of the Wario Bros Collection: a collection of 2 real and 4 VERY fake games. Personally, I'm a big fan of "Luigi Poppadopolis vs The State of Missouri" and I wish it was real. Check it out! Give us some love and bask in how much effort I threw into this lovely video about Wario and a brief question about arson. Happy April Fools from BDG.
---
Welp. I Guess He's Canon Now
In a move that is both hilarious and unprecedented, the semi-popular mobile game Looney Toons: World of Mayhem decided to get in on the holiday fun with an announcement of a brand new character: Big Chungus. Like, this is insane. The character of Big Chungus has now not only been recognized by Warner Bros, but the name is now official in the world of Looney Toons. I still can't get over it. I had to download the game to see if it was real and I can assure you that he is very available for purchase and unlocking. All hail the Biggest Chungus. Long may he reign.
---
TO THE MOOOOOOOON
Look at Fortnite throwin' out the jokes. This is the second meme to make it to the big leagues this year! First we got the Chungus and then we got the Stonks guy as a playable character in the world's largest battle royale. Nice! As a real thing you can pay real dollars for, this is certainly a thing you can buy. It's never been a big thing for me to buy custom skins in a game like this (especially when there's so dang many of them) but I have to say that this is kind of a fun touch. Perfectly harmless but tastefully fun. Good job.
---
Crusty Control
Personally, I love terrible de-makes of high quality games. The fine folks behind Control showcased a PS1 version of their beloved and well reviewed game. This is fabulous and it's just the best taking something that takes all the horsepower of your system and you put it on something that maxed out with Final Fantasy IX. I want to see more stuff like this in the future. These jokes are wonderful. A+
---
Maybe the Greatest Name In Dating Sims
WayForward came out swinging with the announcement of : Are We Soulmates Or Am I Just Being Way Forward? Date all of the characters made by the fine folks at WayForward on literally EVERY CONSOLE EVER RELEASED. No kidding, the hook on this one (as other companies have done dating sims) is that it will release on, and I quote: " including PC, Google Stadia, PlayStation 5, Xbox Series X, Nintendo Switch, Sega Master System, SuperGrafx, 3DO, Atari 7800, and Virtual Boy, with a target release date of this April". This is what we want folks. Impossibly large releases. Gimme the ZX Spectrum edition. I need those beeps and boops.
---
Bi-Doofus
Pokemon changed everything to Bidoof all day long. It's fabulous and I don't need to say anything else. There was a daggum Bidoof Fancam. Love it.
---
Quick Highlights
Bugsnax removed all bugs. It's just snacks now.
Valorant gets a dating sim. Not as good as the Wayforward ONE, BUT A DECENT joke nonetheless.
G-Fuel announced a chili dog flavored drink with Sonic (and Sanic) promo art. You can even join the waitlist and get it maybe?
Lastly, there is a playable cat-themed Capcom game called Neco Drop 2 that you can still play! It's not too bad. It's literally just Toon Blast or the million of other knock offs. It's fine.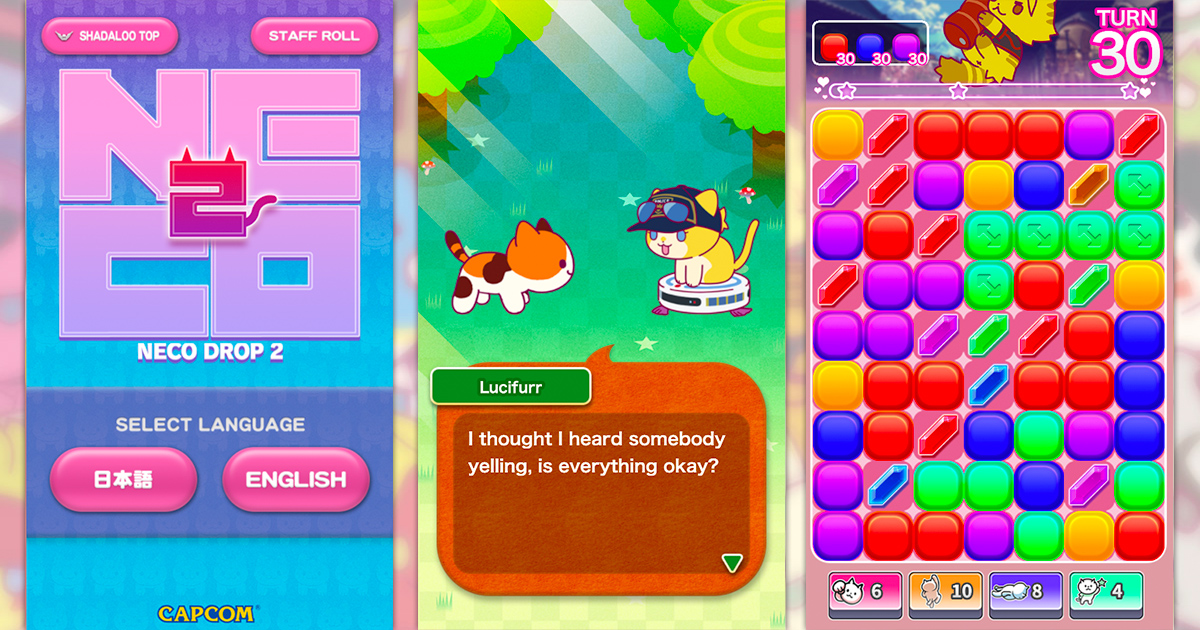 ---
I'm sure there were other announcements this week, but this week was really all about the jokes. We'll get back to covering all the other craziness. I hope we get some good news on the Nintendo front soon. Now that we've all joked about Mario dying we should get some Zelda/Pokemon news before too long. Here's to hoping.