Man! It feels like this week just kept on giving. It wasn't a lot of huge announcements mind you, but there were certainly a lot of little things all week long to make us happy! Let's dig in, folks!
---
Temporarily Dead Cells
Nintendo finally felt like using their whole paid online service for something worthwhile this week as they announced that indie hit Dead Cells will be free to play for a week starting on January 26. This is exciting as I know Dead Cells is a great game and there are TONS of DLC add-ons in recent memory. So pack on whatever weapons you can scrounge up and get ready to die a million times!
---
A Brief Journey to a Wonderful Wonderland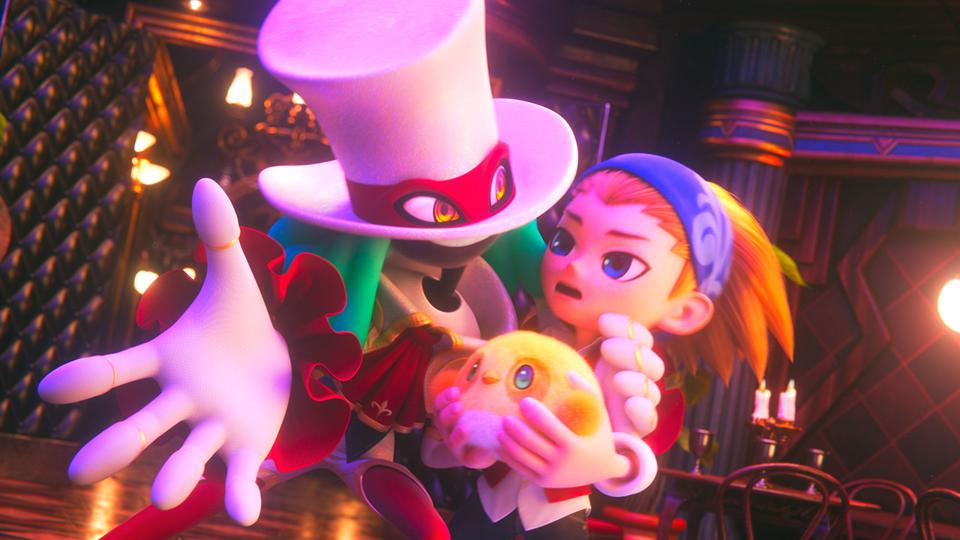 Hey! Remember Balan Wonderland, the game made by the guy who made NIGHTS for the Sega Saturn and Wii? Remember how this was announced way back when (September feels like AGES ago) and then we hardly heard anything about it? Well the fine folks behind this colorful character have graced us with a demo next week! The game seems like it should prove to be a fun little jaunt into a grand fantastical world. The guys who made the NIGHTS games are good for a fun time. We'll give you a look into the demo when it hits the eShop soon.
---
Well, I Re-Reckon It's Coming
Well how about that! Kingdoms of Amalur Re Reckoning is getting released on the Switch in the coming months! As far as I know the game is… well it's alright. Nothing to write home about really, but it's nice to see that the Switch is getting some love these days when it comes to the re-releases and what not.
Now if we could only get Tony Hawk 1+2…
---
Pikachu Learned Surf, Kinda

The Pokemon company and their respective Pokemon Centers are planning on selling these super rad looking limited-edition Pikachu skateboards in the coming months. The skateboards come from a person named Bear Walker, which upon a simple Google search show that he's a super talented dude who makes some REALLY cool custom skateboards. I mean, they're only 250 bucks, which when it comes to works of art and skateboards, it's not too bad if you're into this stuff. Grab 'em while you can folks. I'd say catch 'em all, but that's $1250 and… uh… yikes.
---
A Link to the Distant Past
2021 is dropping some golden items in our path folks. Earlier this week a development cartridge for the Nintendo 64 was discovered that had an early build of F-Zero X. No big deal, right? Well, turns out that said cartridge also had a VERY early build of Ocarina of Time, including different versions of dungeons, items, and a bunch of other cool stuff. Did you know that there were going to be 8 sages? MIDO was going to be one of them apparently! MIDO! What a jerk. Butthead ain't no sage… Anyways, people have been digging into the files and reconstructing what they can, so keep an eye out for something along the lines of a development build ROM you can grab somewhere online for 8 minutes before Nintendo descends upon it like vultures.
---
Bravely Seconded
Bravely Default II is getting a dang demo, folks! How cool is that! Given, the game is coming out sooner than I remembered, but it's super exciting to see that people will get another chance to have a free look into the world that Bravely Default has to offer before half of the team at Nintendad devours the game as it comes out *checks notes* IN 4 WEEKS?!? Whoa! Get on board and you even score 100 platinum points to get some cool stuff Nintendo has been giving out recently. The demo is live now, so get your butts over there and get to playing!
---
A Fabulous Crossover Returns
For those of you who were introduced to King of Fighters through Smash Bros, this might be an interesting find. Back in the olden days, SNK, the guys behind Samurai Shodown and King of Fighters partnered up with Capcom, the guys behind Street Fighter and made a cross over fighting game for the EXTREMELY expensive Neo Geo Pocket. The game is pretty great and I'm looking forward to playing it on the Switch. However, I'm a little mad it's the NeoGeo Pocket edition and not the Dreamcast version. VS style cross overs are QUALITY from this era. But, this does give hope for more re-releases from the VS series.
---
Hey, I've Seen This One Before…
Does anybody remember last year when Nintendo accidentally leaked a game by listing it on their own website? Well looks like somebody did it again! Republique, an fairly positively reviewed indie game from a few years ago is heading to Switch near the end of next month. Personally, I love seeing Nintendo screw up reveals by themselves and this isn't anything huge, so I guess whatever. All of these upcoming reveals make it seem like an announcement of some sort (maybe a mini-Direct?) are on the way. Keep an eye out in the next few days!
---
Welp, that's it for another week of a speedily progressing 2021! I look forward to what might be another exciting week! If not, well then I'm sorry for getting your hopes up. Later, friends!