Seriously, this week has been quiet compared to the last few bombastic weeks. It felt like everyone was dropping huge announcement bombs and everyone was freaking out in their own way. This week was, well, not as exciting. I mean, sure stuff still happened, but not like it has been. I mean, there was a BIG anouncement, but we'll get there. Welp, let's get on with it, shall we?
---
Party on, Dudes!
DotEmu, the solid team behind Streets of Rage 4 and Ys Origin is back at it again with their newest announcement of Teenage Mutant Ninja Turtles: Shredder's Revenge – a seemingly perfect homage to the great TMNT beat-'em ups from yesteryear. Given, I'm usually nervous about revivals of older stuff, especially when it's something as classic and beaten-to-death as TMNT beat-'em ups, but it looks like the team at DotEmu took a lot of the steam they had from the critically acclaimed Streets of Rage 4 and put it into this new game. Seriously, one look at that trailer and you feel like you want this. I hope that we'll be far enough into the vaccination process to finally be able to play this with friends, though. This looks wonderful. Release date just looks like it'll be some time this year.
---
In Capitalist America, You Buy Tom Nook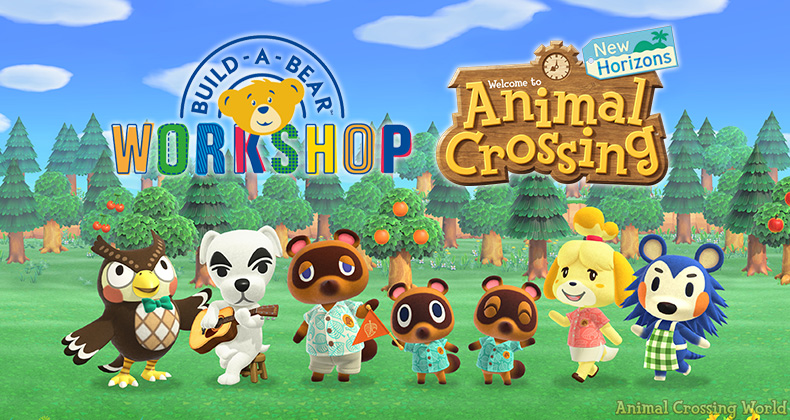 Nintendo REALLY seems to be having a good time with their partnership with Build-a-Bear Workshop, because Nintendo just announced that in the coming weeks/months there will be Animal Crossing options available in the store! This of course means that people will be buying every available Isabelle you can shake a stick at, but I can guarantee you there will be a whole stack of unpurchased Mr. Resettis. I mean, we don't even know who will be available yet, but I'm pretty certain we'll see Isabelle, Timmy and Tommy, and maybe Raymond. Given, I haven't played the game in an age, but I remember him being popular. Which of course means that it's an old meme and I am VERY wrong.
---
Bethes-details
Microsoft announced that they would be, well, announcing something this week specifically about Game Pass. So, one of our BDG team headed on over to hear what all the hubbub was about and was rewarded with info that a whole SMATTERING of Bethesday titles will be joining the ranks of of Microsoft's amazing subscription service. The games are as follows:
Dishonored
Dishonored 2
Doom
Doom II
Doom 64
Doom 3
Doom Eternal
Fallout: New Vegas
Fallout 4
Fallout 76: Steel Dawn
Prey
Rage 2
Elder Scrolls III: Morrowind
Elder Scrolls IV: Oblivion
Elder Scrolls V: Skyrim
The Elder Scrolls Online
The Evil Within
Wolfenstein: The New Order
Wolfenstein: The Old Blood
Wolfenstein: YoungBlood
So yeah! LOTS of Bethesda stuff coming to Game Pass. Thankfully, just about all of it is great and there will be no shortage of great games to play. Seriously, if you don't have Game Pass you are seriously missing out. This stuff is getting ridiculous.
---
Square Enix Gets A Little Strange
Well, it looks like this will be the only slow week for a while because Square Enix decided to announce that they will be having a reveal event next week called "Square Enix presents" and I am excited! The only title we have confirmation for so far is a new installment of the popular Life Is Strange series. It will undoubtedly include emotional moments that will manipulate your heart and whatever. Personally, I'm hoping to hear more on that remake-front they have coming. I need more of that. We can expect some more info on FF7 Remake Intergrade and maybe some more stuff on a few things we've heard about already, but I am hoping for some big announcements from these people. Here's to hoping we get some great reveals next week.
---
Hunting for Treasure
The fine folks who made Everybody's Gone To The Rapture are making a new game all about metal-detecting, which is not something I expected, but I am now super into. Apparently the concept is that a two friends head out on an adventure to look for an old treasure, but things end up being more than they seem as the story progresses. It sounds great and like I'll love it to no end. It also has a fabulous name: The Magnificent Trufflepigs. The trailer gives off some serious Firewatch vibes, and I am ready for it. The trailer looks great and I will play it as soon as I am able to.
---
And that's it folks! A SLOOOOOOW week, but the future looks promising. It's crazy thinking that people will be playing Monster Hunter Rise in the next 2 weeks. Feels like an age since that was announced. Anyways, that's that. More coming next week. Later!