People just kept on announcing cool stuff this week. And if they didn't announce it, we found out about it. Let's GO!
---
Idris The Echidna
In an out-of-nowhere announcement, Idris Elba dropped this image on Instagram coupled with the words "knock knock":
And if that doesn't get you hyped as heck for the Sonic 2 movie, I'm not sure what else will. Knuckles is being played by Idris Elba and that's all I need to know. I am excited and I might actually go see this in theaters. All we can hope for is that we also get Pumpkin Hill in there somewhere.
---
Indie-Lightful!
Nintendo dropped an Indie World presentation on Wednesday morning! It was exciting as it's been a bit since Nintendo did one of these, so when we found out it would be 20 minutes, things got pretty hyped. Here's what they dropped:
Bomb Rush Cyberfunk! This is our first look at the game since it got announced! Team Reptile is making a spiritual successor to Jet Set Radio and it looks DOPE! Looks like it's coming to Switch first! Rad.
Toem, a photo taking game looks adorable as ever and like it will make a lot of people happy. Apparently it's based off the Scandinavian countryside. Comes out this Fall.
Loop Hero! Devolver at some of its best as you take a hero around a loop that you have to modify with mystical cards. Comes out this Holiday. Quality stuff.
Far: Changing Tides looks like Inside, but ocean themed. Very atmospheric and strange, but exciting. It's a sequel to Far: Lone Sails.
Necrobarista: Final Pour looks AMAZING. You play as a barista in limbo as you help the recently departed talk stuff out. Comes out later today. Kind of a director's cut of Necrobarista.
Garden Story. We saw this one last time. Comes out today!
BOYFRIEND DUNGEON! Date your swords. I need this. Dropped same day!
Axiom Verge 2: It's about friggin' time. TODAY! WHOA.
SHOVEL KNIGHT Pocket Dungeon! It's the puzzle game that they announced a while back! While it's not Shovel Knight Dig, it looks fun enough. This holiday. Cool.
Islanders: Console Edition is a cute little city building game that looks like it's gonna be calm as heck. I feel like I need this. Later today!
Metal Slug Tactics is coming to Switch because of course it is! It's all the Metal Slug you love with DotEmu's solid game design and fun, but a tactical turn based game. This is fabulous. Next year, but it being on Switch is nice.
TETRIS EFFECT: CONNECTED! HELL YES! The only thing stopping this game from being perfect was that it wasn't on Switch yet. October 8th. Gimme gimme gimme.
Sizzle reel time

Astroneer
Hundred Days: Wine Making Simulator
Slime Rancher Plortable edition
Lumbearjack
Curious Expedition 2
Gang Beasts
EASTWARD! Eastward is looking beautiful and fantastical. SEPTEMBER 16TH! That's like a month!
---
Jamming the Wind Again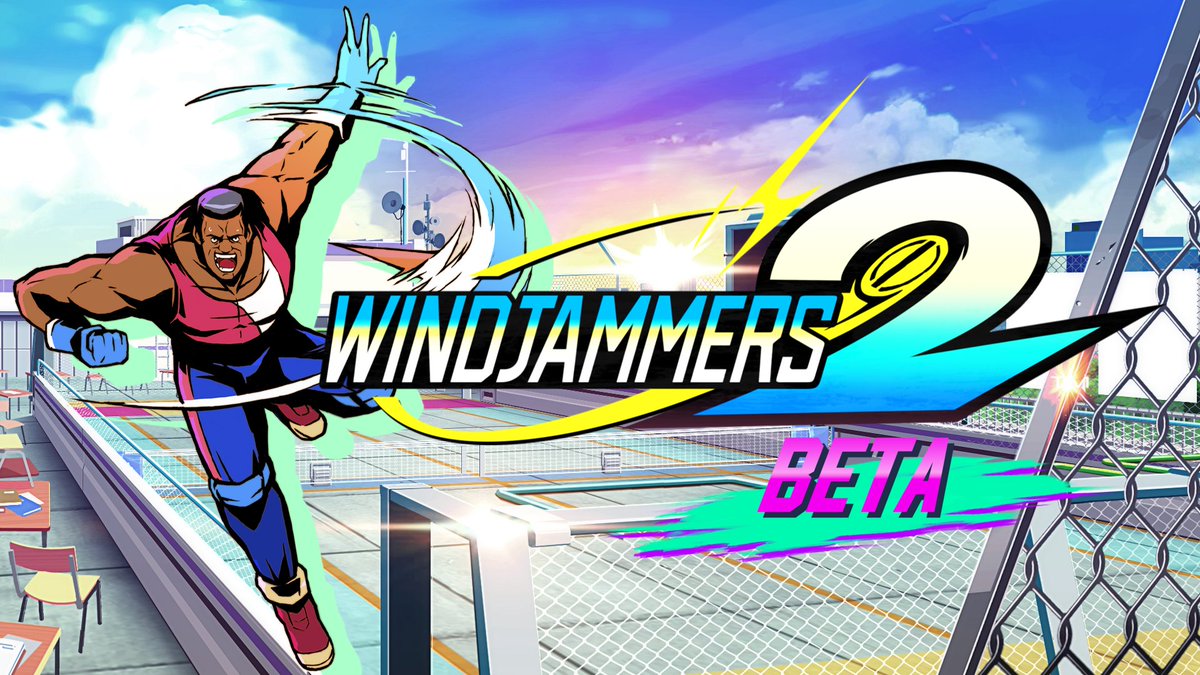 Hey! If you haven't played Windjammers, you should really get on that! Windjammers is a super rad frisbee game that is infinitely better than it has any right to be and it's cheap as free on Switch. If you still want to try it, but don't have that sweet Nintendo access then you're in luck! There's a demo happening RIGHT NOW on PS4 and PS5 and you can play it until the 22nd! Get to it, friends! This game is easily one of my most anticipated of 2021. GET ON IT.
---
Blizzard Continues To Be A Dumpster Fire
Man, this is going to be an ongoing thread as the weeks continue, but life at Blizzard is chaotic at best. Two larger things have happened since we last talked: A lot of the sponsors for pro Overwatch competitions have backed out (the most recent of which being Kellogg) and three senior Devs have left the company (Luis Barriga, Jesse McCree, and Jonathan LeCraft). What does this mean? Well, it hopefully means that a lot of the people who know that they're going to be investigated and fired are jumping ship before the axe falls and that a toxic workplace is being held accountable for their terrible actions. OR it means that it's all for show and everything will be back to the same in a few months. Here's to hoping it's the first and not the last.
---
Here We Go Again (But Prettier)
Things heated up a bit when news of a Grand Theft Auto remaster surfaced around Thursday. Looks like news has appeared for a remaster of Grand Theft Auto III, Vice City, and San Andreas. The rumors talk about a combination of old and new graphical assets, so I'm not entirely sure of the scope of these remasters. The biggest part of the announcement is that this would be coming to Switch, so that's always nice! We're hoping that this will be officially announced by Rockstar in the next month of so, so keep an eye out for this.
---
Poke-News!
Hey! A Pokemon Presents next week! Game Freak announced that this presentation will focus on the Diamond and Pearl remakes as well as information on Pokemon Legends Arceus. Personally, I would love more information on an update schedule for New Pokemon Snap or even some news on Pokemon Unite. Heck, wouldn't it be hilarious if we found out info on Pokemon Sleep? Whatever, I'm sure the next 10,000 videos we see on Pokemon are going to be "25 reasons why Legends Arceus is TRASH" or "#NotMyDiamondAndPearl". I'm telling you now. This is how things will always be.
---
The Rest Of The Garbage
---
WHEW! And That's the week! Not as many events, but certainly plenty of cool news! Now, if you don't mind me taking my leave, I have some swords to date.
See you next week!