I'm telling y'all, ever since I got this gig as the guy who does all the recaps of the week's news we have been getting some HEAVY hitters every week (with the rare exception) and it looks like things just got a bit crazier. So let's go through some of the greatness that this week brought upon us. HAVE AT YOU!
An Update Should Have Been Standard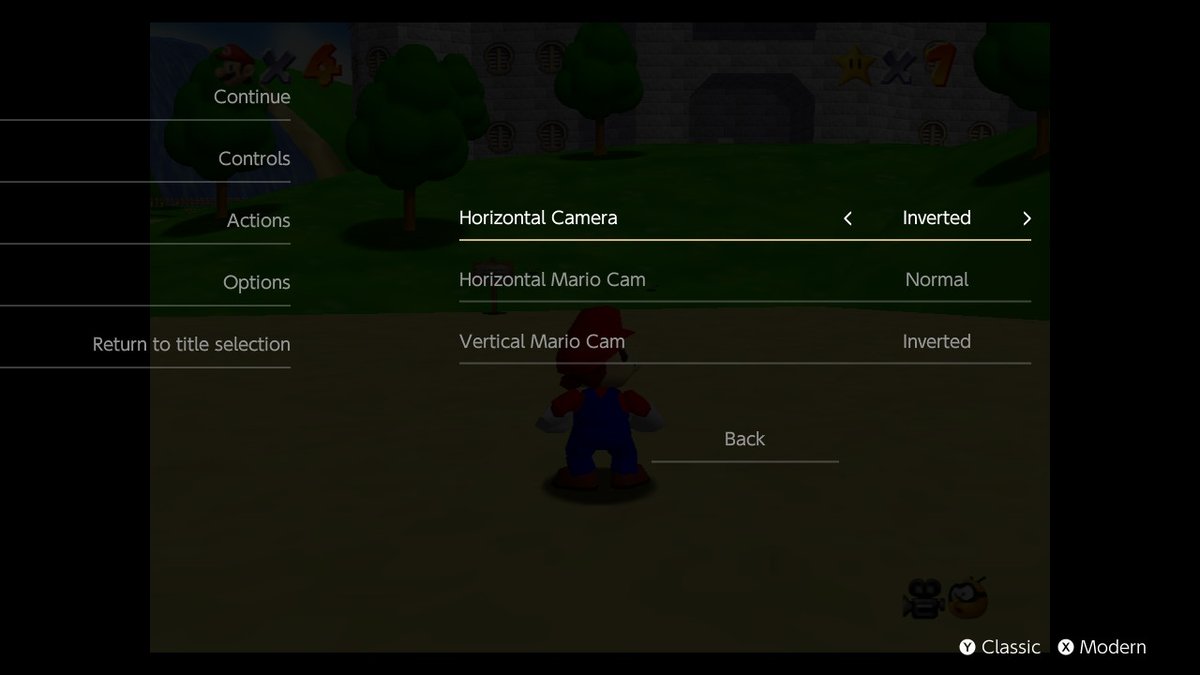 Mario 3D All-Stars has a lot going for it, specifically that it's a bangin' good deal for three really great games. However, besides having one of the more confusing choices of limited availability for greed's sake, it also had the strange choice of not letting you alter the camera controls. Well, friends, it looks like Nintendo is gonna do something about it! There's an update now to make that happen. AWESOME.
The Elephant In The Room
OH RIGHT. There was a friggin' Partner Direct on Wednesday! So, uh… let's talk about that! For a few reasons, this was a big Direct. We got a few release dates, a healthy amount of shadow drops, and some hype for a few big hitters in the future with some speculation for more things to come. Let's dig in.
Bravely Claiming the Date
Everything started out on the presentation with Bravely Default II and it came with a healthy amount of new information. Surprisingly, what ends up being the biggest announcement for me was that the team behind the game listened to their fans who played the demo! That's a pretty great thing! Big deals included an official release date (Feb 26, 2021) and some cool character insights. The game looks great and I already know that more than half of the Nintendad team are foaming at the mouth to play this. Bring it, 2021!
Story of Harvest Season Moons 44
Look, I get that people LOVE these not-Harvest-Moon-any-more-Story-of-Seasons games, but it feels like a hundred of these games came out over the last few years. Maybe they're just not for me (I know Anna on our team LOVES this series). It looks like the newest game in the series titled "Pioneers of Olive Town" focuses a lot more on crafting and taming animals rather than the standard cleaning out your farmland and getting to work romancing the entire town of the previous games in the series. It should be fine for those looking for a new title in the franchise. It's all yours. It'll hit shelves March 23, 2021.
Author's note: I'm skipping Surviving the Aftermath because it looks generic as garbage and I don't care for the Zombie survival as a whole. Thppppplt.
Rise of the Fenyx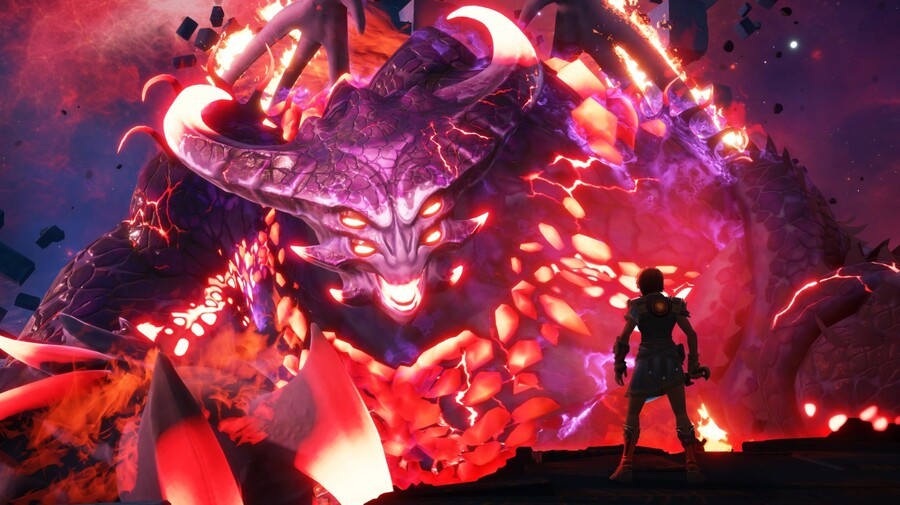 Immortals: Fenyx Rising is one of the big hitters from Ubisoft that was announced a few months ago… or maybe it was more recent than that? I don't know man, quarantine is screwy and has warped a large portion of the year for me. I'm sure you can relate.
[Immortals: Fenyx Rising is, in fact, the all-new, not in any way snappy, new title for the excellently named Gods and Monster's which was revealed all the way back at E3 2019. Sidenot, anyone else miss conventions? – ED]
It's a character action game with some pretty decent combat mechanics and platforming. Honestly, it looks pretty solid. I have some reservations in terms of artificial difficulty (but I'll talk about those in a Coffeehouse down the road), but it looks like it'll certainly be flashy. Essentially you're a champion chosen by the Gods of Olympus and you have to go around smacking the baddies and besting the champions of the dark forces. Look for it when it launches December 3.
HAHAHAAAHAHAHAHA BAKUGAN
Remember this announcement? Remember the hilarious backlash this got when a majority of Nintendo fans got their expectations WAY too high? Remember when they announced this in JULY and it feels like it was years ago? We here at Nintendad do. Whatever. Bakugan: Champions of Vestroia comes out November 3. I hope it, you know, sells well enough. People put hard work into this.
Heading in the Clouds
If you've been following anything about the Switch in Japan, you would know that there have been a few games over there that we never got here for whatever reason: Assassin's Creed Odyssey and Resident Evil 7. The catch was that these were "cloud editions" of the game. I'm not entirely sure what that means, but after literally seconds of research, I have a better understanding of what it means. Essentially you're paying for a streaming pass for these games so that you can play games that are a touch too powerful for the Switch's hardware. Looks like this is happening again, but for us in the rest of the world this time!
Nintendo announced both Hitman 3 and Control as cloud versions of their respective titles with Hitman "coming soon" and Control available today. If this means bigger, badder games are coming to the Switch in this format I might be inclined to be more excited about it, but if it's anything like the Japanese versions, your purchase might be a timed situation as your game is not a physical thing you download, but a game you stream through a third party. Time will tell.
I Think You Mean ALL THE HEROES
Finally, after what feels like a full year of teases and silence, SUDA51 and the team at Grasshopper Manufacturing gave us a fresh look at No More Heroes III, the… fourth (?) instalment of the No More Heroes series where Travis Touchdown systematically murders everybody stronger than him in an attempt to be the best at what he does. And boy did we see some stuff. Aliens, hyper-flashy combat, comical amounts of blood and carnage and some good sass to boot. Travis has never been more welcome than he is now.
But what's that you say? What else could be added to make this experience better? What if Nintendo and XSEED games just decided to drop No More Heroes 1 AND 2 on the eShop immediately? Well, GOOD NEWS because they totally did that! After having seen some of the remastered gameplay and combat, I can certainly tell you that the ports are great and totally worth your time – especially with part 3 heading our way pretty soon! Well, maybe. SUDA51 was pretty vague on the release date, but we're hoping for early 2021.
The Hero We Always Needed
Right before the biggest announcement of the day, we got this little gem: Part Time UFO. A game about a little UFO who is looking for some part-time work lifting and organizing whatever he is assigned to. This little UFO made his first appearance on phones back in 2018, but the Switch port has a much larger collection of things to do, achievements to unlock and various costumes to equip. The music is a delight and the gameplay is simple but challenging. Seriously, if you have the resources to do so, drop a few bucks on this gem and have a great time smiling until your cheeks hurt. Expect our review soon, because this game is charming as all get out.
The League of Calamitous Intent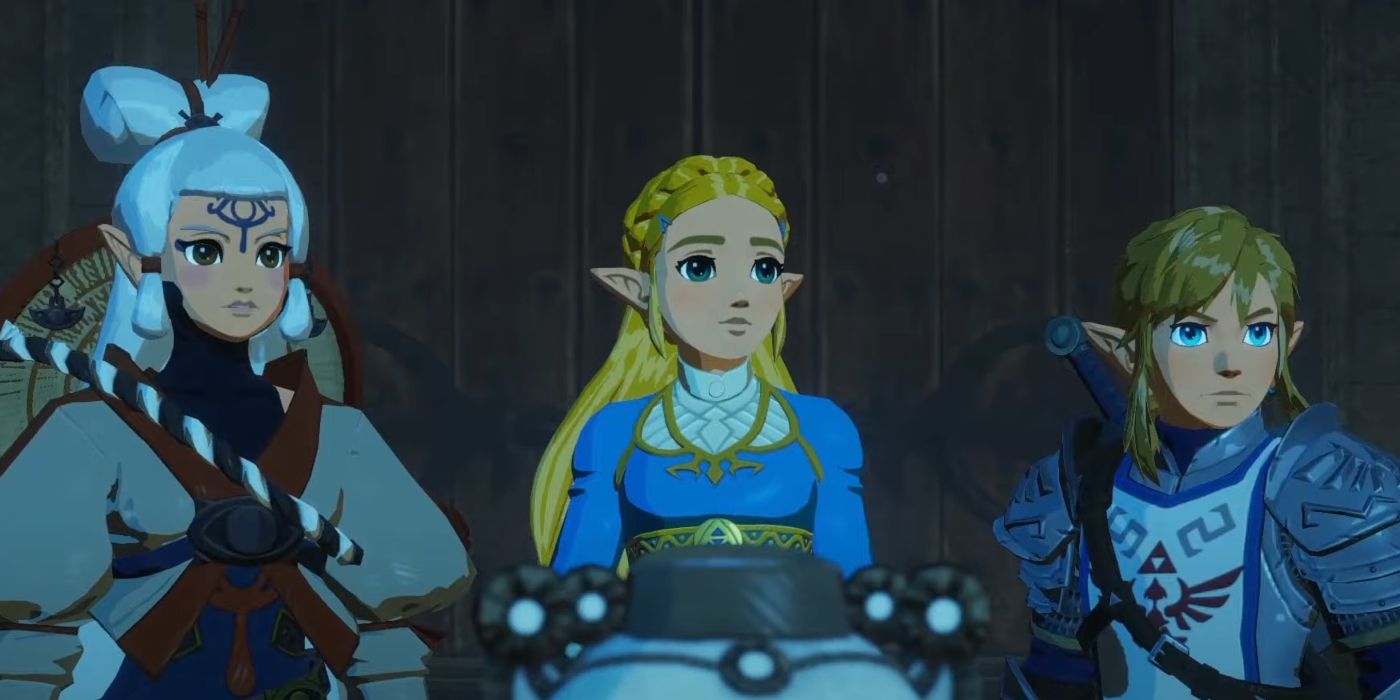 After all was said and done we were treated to even more information about Hyrule Warriors: Age of Calamity and I would by lying if I said it didn't excite me at all. There were some HUGE reveals here including, but not limited to, the ability to actually pilot the Divine Beasts. How great is that, you ask? DOES SHOOTING LASERS AND BLASTING GUARDIANS TO SMITHEREENS MEAN ANYTHING TO YOU?
So, not only do we get another cool look at the newest gameplay of Hyrule Warriors: Age of Calamity, but we also found out (accidentally though a premature Nintendo tweet) that a Demo for the game was dropping that day! The demo includes the entirety of the first chapter of the game and lets you play as Link, Impa, and Zelda. It's a pretty fun demo with some pretty noticeable framerate issues. As the game comes out in… let me check my calendar… THREE WEEKS Nintendo seriously has their work cut out for them. It's a shame about that framerate because the demo is fun! I had a great time and I was noticeably angry that the demo ended. I'm probably gonna buy it now. Frig.
So that ends the Direct (and it was a heck of a Direct!) and it's gonna be the last partner Direct for the year. That's fine, really. It's almost November and I think we have a pretty good handle on the rest of the year. Personally, if Nintendo finished out the year with some more SNES/NES games or even a new console on the Switch Online service.
Glass Half Full Situation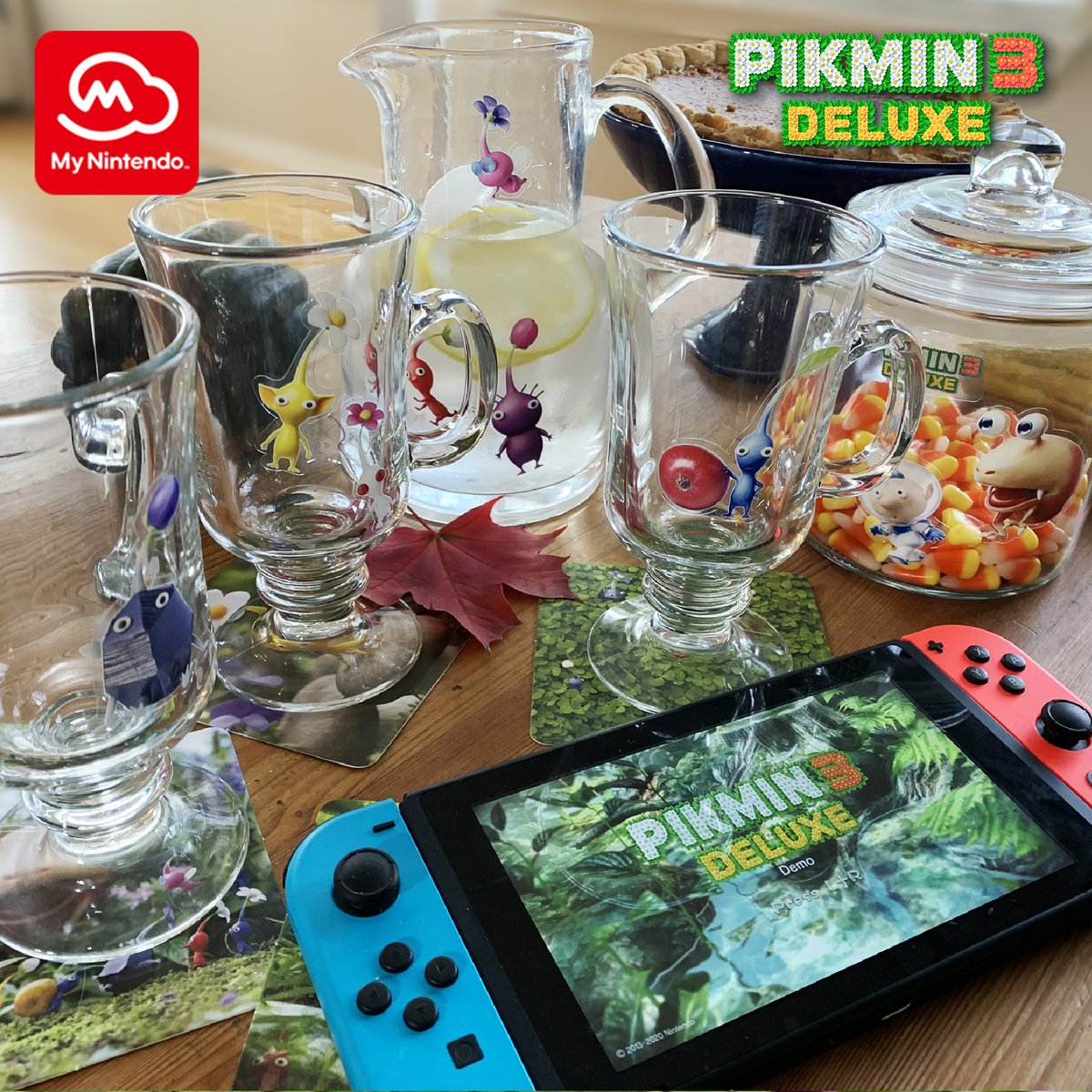 To top off the week, Nintendo just decided out of the blue to announce that they're releasing Pikmin decorated glassware that you can redeem with Platinum points! FINALLY, Nintendo! Great gifts you can redeem like the old days. I love these for the sheer Nintendo weirdness of it all, and I know Kieran is steaming mad that these are US exclusives. Sorry, man. Thems the breaks.
And that closes it up! An eventful week full of great surprises. Look forward to more Nintendo insanity as Pikmin 3 Deluxe drops tomorrow and we look forward to another obligatory Age of Calamity trailer. Until then, See ya later!