It looks like things are slowing down after the absolute WHIRLWIND that the last few weeks have been. This week gave us no mini Direct, no huge reveal, nor any huge new games. This week did bring some smaller bits that will lead to bigger things in the future, so let's talk about that!
Bravely Preparing The Waters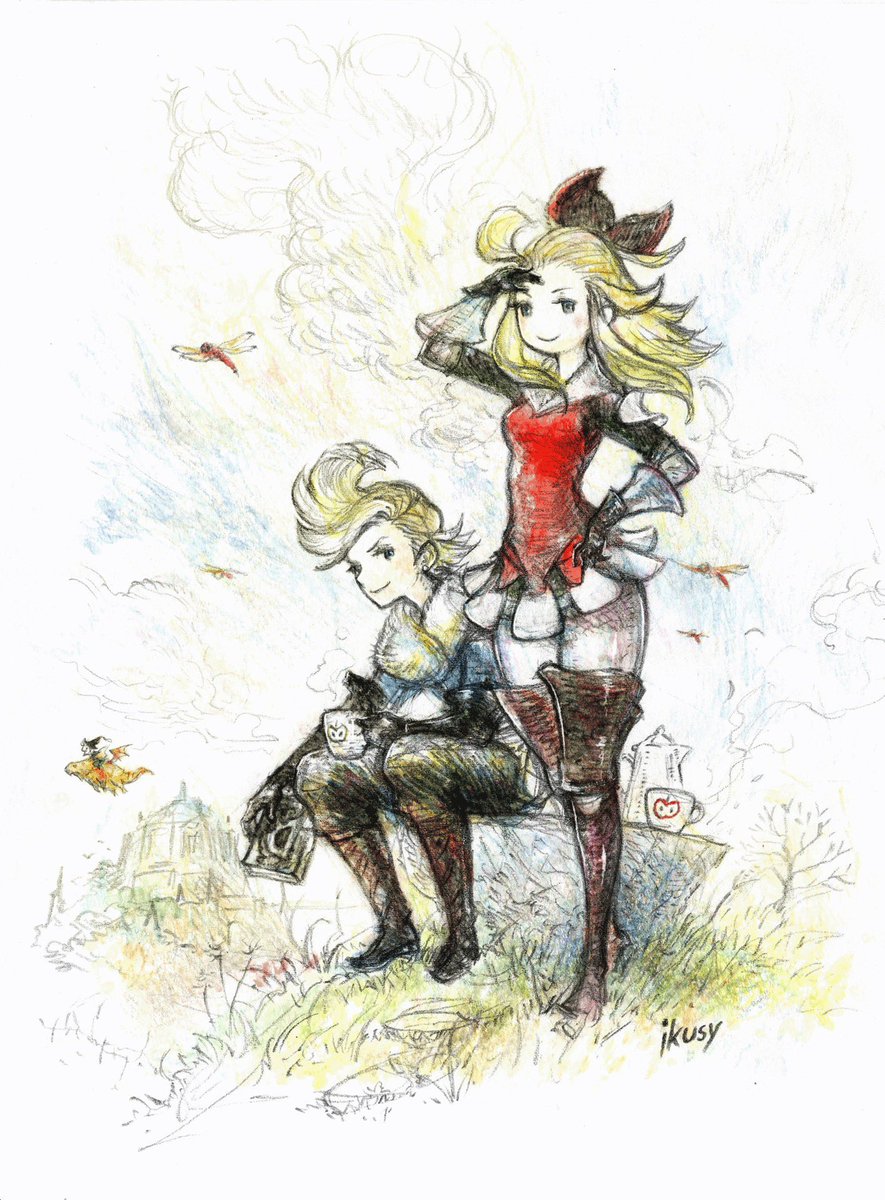 The Bravely Default Twitter account has said that there is information coming our way soon about this lovely looking title. There is a fairly large portion of our team over at Nintendad Manor who are eagerly awaiting Bravely Default II, so any news for them is good news. Personally, I'm interested to see what bringing this to the Switch will do for the series. [Sound of Kevin being hit with a folding metal chair]
Hi gang, Kieran here. I'm not entirely sure why I hit Kevin over the head this time, but I'm pretty sure he's not getting up anytime soon, so I'll be finishing up this week's YNT.
Level 5-4-3-2-1. Et fin!
Reports have surfaced that Level 5 – the studio that brought us hits such as Nino No Kuni and Yokai Watch – have closed their American studios, having been running on a a skeleton crew since the back-end of 2019. Despite this being corroborated by multiple sources, no real reason was given.
It's devastating news if it means that Level-5 games won't be localised outside of Japan any more and once again confirms 2020's standing as the absolute worst. So far.
Vaati it to me, baby!
Nintendo continues on the offensive and dropped another teaser trailer for what is lining up to be the sleeper hit of 2020. The new Hyrule Warriors: Age of Calamity trailer highlights the Yiga clan, which excites me greatly and is something I'd touched on in my rambling Coffeehouse piece about the game. The teaser ended with another teaser (TEASE-CEPTION!!) and showed off what is seemingly a BRAND NEW PROTAGO – oh wait, that's totally Vaati, right? Right? Wait!! THIS GAME IS CANNON Y'ALL! Could we see Vaati aiding and abetting the Big Poppa of G-Funk himself – Gannondorf – in BOTW 2 electric boogaloo? Only time but one thing is for sure. I am DTF – deliberately. typing. fast. Wait! What? [Audience chants in unison – BRING BACK KEVIN! BRING BACK KEVIN!]
Hori up! I'm all Right since my drifting ways Left me…
[Audience chants in unison, increasingly more viciously – BRING BACK KEVIN! BRING BACK KEVIN!]
Hori have done it again. And by it I mean made a bloody beautiful left Joy-Con that may or may not drain your Switch of it's entire battery if you leave it connected and may or may not brick your Switch if you leave it connected while docked. Wild!
It does, however, have a really solid D-pad and aesthetically, with it's Super Mario power-up inspiration, it slaps! It's due for release in the US on November 23rd and the UK a little later on December 11th.
SHAMELESS PLUG TIME. If you're reading this in the UK and pre-order it via the link below, we'll receive a few pennies from the purchase (without costing you anything extra).We've also linked some of the designs that are available now, in case the portly plumber isn't to your liking, heathen. While these funds usually go towards site maintenance, Kevin still hasn't moved, so…
Hori also make the Split Pad Pro, making this a good reminder that there are some lovely looking new designs releasing at the end of November. It's a lovely controller option and a real improvement from the finicky Joy-Con, when playing in handheld.
Kingdom Hearts Demo available to download, right now!
Holy arancini balls, Italian Batman, Kingdom Hearts is coming to Nintendo Switch. I guess it's one of the first two titles, maybe a double pack at best though, right?
Sorry Robin you little shit-bag, it's none of the above.
What we're actually seeing released is a brand-new, on-the-rails musical game that sees you do stuff and things. Honestly, I've no idea what this is but Kevin sent some time with it before I hit him around the head with a chair and seemed to enjoy it, although that's now the third time he's taken a blow to the head now so his opinion is so-so. Anywho, he had some thoughts and even launched a new feature – On the Demo Floor – which is ironic, as Kevin is currently simply on the floor. Man, I miss Kevin.
Original Final Fantasy VII and VII remastered twin-pack Switchbound
One for more than just the Switch Corps lot this time as this is exactly the kind of physical release we can get behind, here at Nintendad Manor. This isn't the Billy-big-balls release that came to the PS4 earlier this year, just to clarify.
The FINAL FANTASY VII and FINAL FANTASY VIII Remastered twin-pack will be available for the Nintendo Switch™ from 4th December.
According to Amazon UK, it's already avaialble, which makes the press release I literally just received incredibly confusing. Regardless, you can order/pre-order it here.
Right. That's it from me. I apologise if I wasn't able to bring the same level of hype that Kevin (RIP) usually does. Hopefully, Kevin 2.0 will be ready next week to jump back in! Until then, be more like Link in every aspect of your life. Smash pots, cut every inch of grass that you see and please, WEAR YOUR FACEMASK!