Look at that! Another week has come and gone and Nintendo keep on throwing out new stuff again, so let's buckle up for another week of deliciously good Nintendo-themed snacks. Let's ride!
Hotter Pursuit
Uh, looks like we're getting Need for Speed: Hot Pursuit as a remake in November. Not gonna lie, this isn't my jam, but I know how bit this was when it came out in… (checks calendar) 1998?! Well dang. I guess twenty-two years is enough time to want a remake. Whatever. Enjoy your classic racing game. Can we just get a remake of Burnout 2? I just want to crash nice cars into unexpecting traffic. I wanna see THAT in 4K HD.
Not Over Overwatch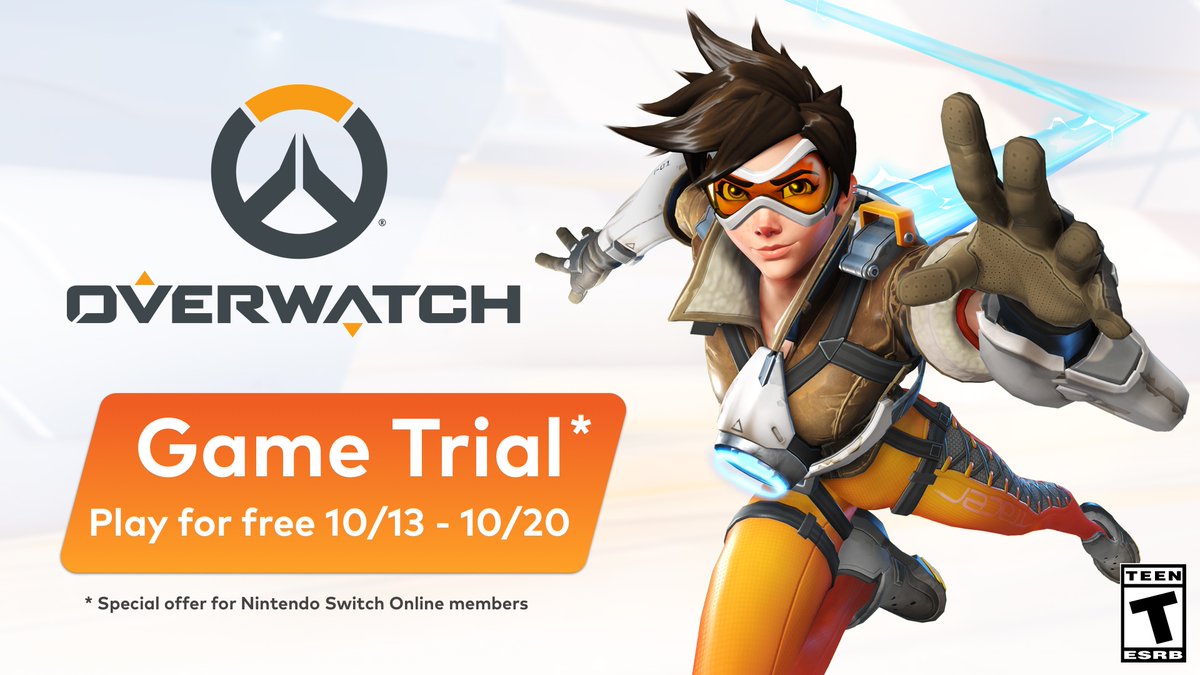 Have you somehow not played Overwatch yet? Do you still want to, but don't feel like giving any of your hard-earned money to Activision or Blizzard? Do I have a deal for you! Looks like if you're a Switch Online member you can snag a week of free play for this big beastie. From October 13th to the 20th you too can be sniped from a thousand feet away by a 12-year-old screaming racist epithet! But unlike him, you won't have paid for the game!
A Switch for Dinner, Eh?
Do you like not going outside of your house for groceries? Do you need a Switch? Are you, by any chance, Canadian? If you can answer yes to all of these then you can be part of the contest to win a FAT stack of credits for HelloFresh (a service that sends you dinner kits to your home) as well as a Nintendo Switch with 10 quality games. Second place? A Switch Lite, three games and a hundred bucks to HelloFresh! Not a bad gig, eh?
Two Familiar Faces
Nintendo is really going all out with the announcements each week as we also got a short video including Robbie and Purah in their younger versions. I'm interested to see what kind of a part they play in the overall story of Age of Calamity. Dang, Purah is cute.
Steve looks BRUTAL
Over the weekend, we got a full look at Steve, our newest addition into Smash Bros Ultimate and I can tell you for a fact that he looks INSANE. There was so much happening here! Mining! Blocks that make recovery near impossible! Minecarts, lava, a fire projectile worse for my mental health than PK Fire, and so much more. For a character, I had no expectations for, the creative team making Smash Bros went to the NINES while they made this. On top of how great Steve and Alex look, we also need to recognize the other great things announced:
Minecraft Kirby. Everything has led us here. Let us rejoice.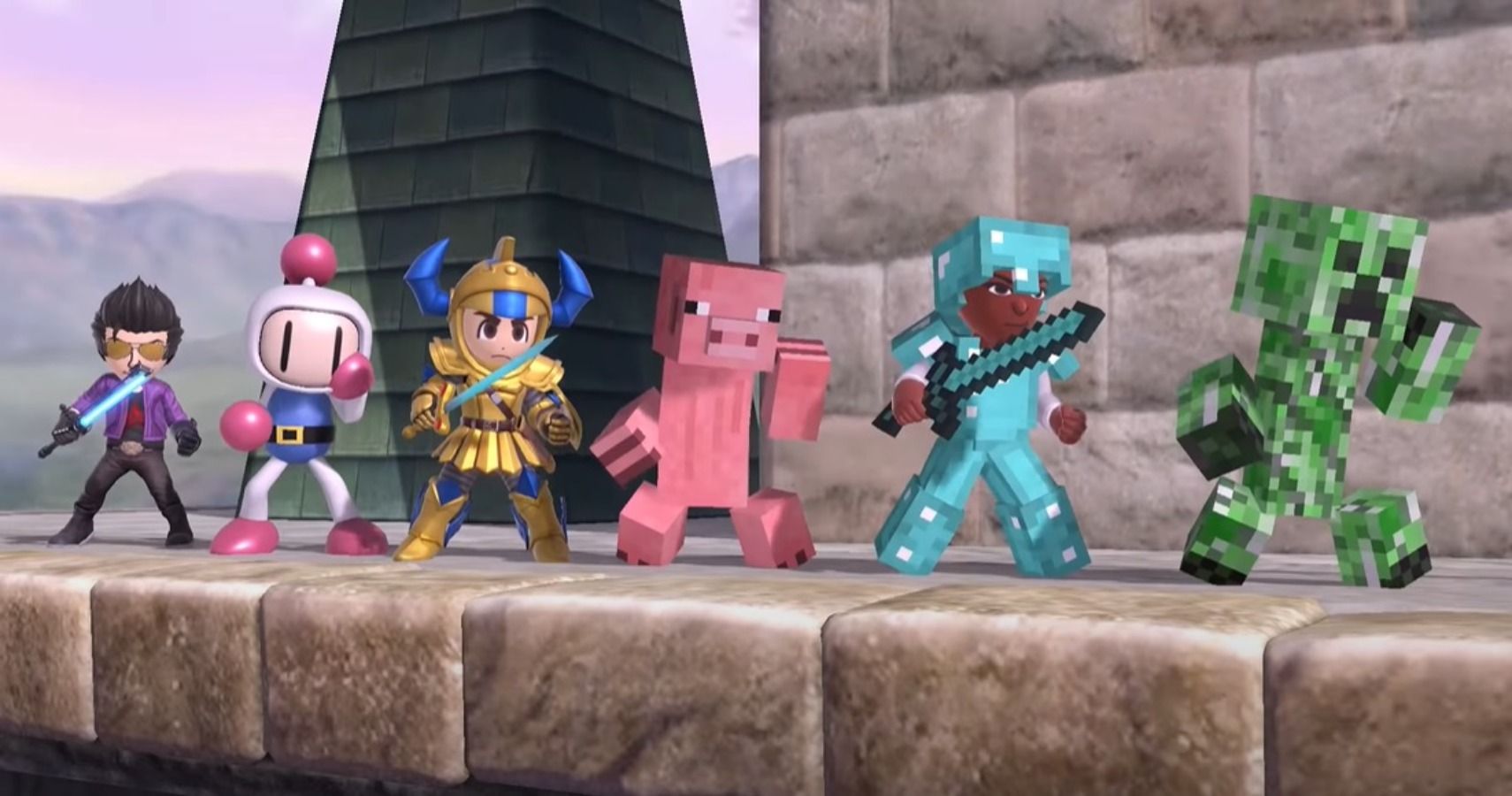 Mii costumes this round look great (sorry, Travis. Maybe next time). The Minecraft skins look fabulous and I know for SURE I'm dropping a buck on Bomberman skins. I thin kit's the first time that a Mii costume has come in colour variants. I'm in love.
New Amiibo looks so good. Banjo is a work of art. I absolutely NEED Terry. Byleth only having a P1 Amiibo is sad, but not entirely unexpected. Maybe if we were in a world post-COVID-19 we could get something like that, but it still looks great. With all that said and done, we get to wait until the next Smash reveal. My guess is Monster Hunter in February, right before Monster Hunter Rise. It's gonna be sick.
Tut Tut. It Looks Like Rain
I know this might be smaller news, but I just love the idea that these folks made a game about rain.
The fine crew over at Unbound games announced a game called Rain on Your Parade, a game where you play as a "jerk cloud" whose job it is to be the absolute worst cloud of its kind. Commit acts of chaos and havoc as you ruin the days and lives of everyone who crosses your path. This is the kind of stuff I can get behind. I already know I'm picking this up day one.
Onward! To Super Nintendo Land… Kind Of.
I, like many others like me, am jazzed to the maximum about Super Nintendo Land eventually being finished out there in Japan (and eventually in Hollywood), but it looks like we're gonna have to wait a few more months. However, in that time it looks like those park-goers are going to get treated to something fun in the meantime: A Mario and Luigi Café! Like, it's not much and there's no rollercoaster involved yet, but I'm not gonna say no to some fun Nintendo stuff. I mean LOOK at this stuff.
Just a few more months until we can see some real up and close stuff. Just gotta be patient…
Oh, Hey! Remember Pikmin 3?
A lot of Pikmin news I wasn't expecting this week hit on Wednesday morning when we got to see some footage from Pikmin 3 Deluxe. The game looks every bit as good as it did on the WiiU and it certainly looks to fit that bill of giving us something great to play while those die hard Pikmin fans wait another eternity until Pikmin 4 never comes out. I mean, I believe Pikmin 4 is as finished as Metroid Prime 4 and Bayonetta 3 are. So… 2025? In the mean time, a free demo for Pikmin 3 Deluxe is out now!
Not only did we get to see footage from the game, but Nintendo surprised a lot of people with the announcement stating that the three Pikmin shorts that were previously only available through purchase back in 2015 were now free on Youtube! Which is great for those of us who were too cheap to support Miyamoto in one of his favorite passion projects.
Impa Will Become the Next Hokage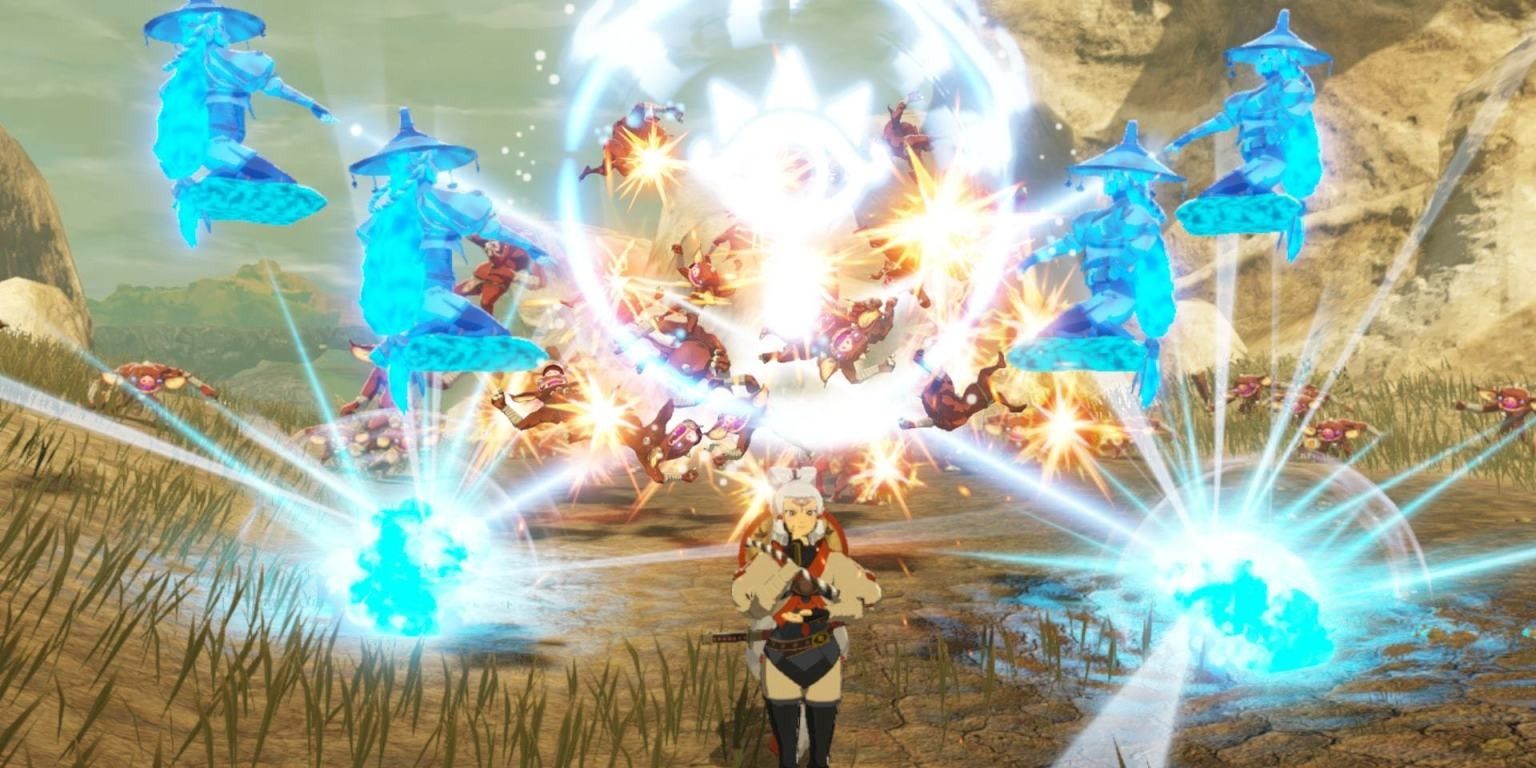 Nintendo graced us with a lovely Treehouse Live event where they not only showed us some fun Pikmin gameplay, but also a big chunk of new footage from Hyrule Warriors: Age of Calamity! We got to see some new stuff from Urbosa, Link, Zelda and Impa and almost everything was new. Here are a few snippets of that cool stuff:
It looks like the entirety of Breath of the Wild's map will be playable! We got to see Urbosa walk inside of some iconic places in Gerudo Village, which was pretty cool.
Zelda attacks using the Shiekah Slate. It looks a little crazy, but that's kind of where the Warriors games get most of their flavour. She was using just about every rune she could muster and it looked bonkers!
You can cook food just like you can in BotW, but eating is]t gives you insane power and a unique attack. Link went HAM on some fools with a sledgehammer.
Weapons don't break! So that's nice!
Impa straight up looked like she was doing every signature move from an episode of Naruto. She was summoning shadow clones, she summoned a giant frog by using Jutsu movements and a few other crazy things. I half expected her to say "Believe it!" after she kicked the snot out of a Hinox. I love it. I sincerely love all of it.
The footage was great and went on for a little over 17 minutes. The entire experience went a LOT better than the last Livestream they did, so it's worth a watch. Check it out below!
That's it folks
Well, another week has come and gone. I've been crazy with life on my side of things, but I always look forward to a Thursday night so I can write these things up. But now it's 2 AM and I need to sleep. See y'all next week.
Kevin OUT!