Some big stuff this week folks! Also, it's December now. So that's a thing! Let's get at it, folks! Lots to talk about!
Finally, A Good Update
This week brought a snazzy little update to the Switch if you haven't noticed by now. Lots of quality of life updates that have been desperately needed are finally part of the basic experience of the console. Added to the bottom buttons we have a "Switch Online" button that brings you right to the features your subscription paid for: Virtual console games, trending games amongst your friends, special deals and so on. It's really nice to see Nintendo make a bigger deal out of their subscription service… you know… besides slapping more games or consoles on that service. [You can't see it, but I'm looking directly into a non-existent camera]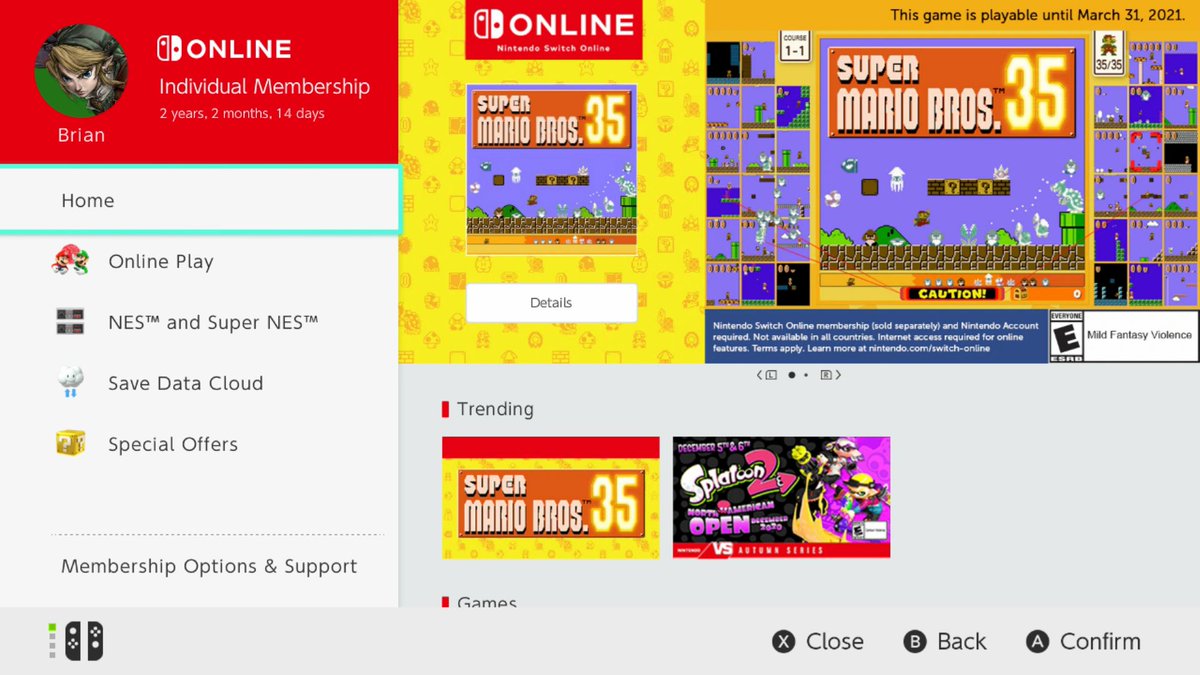 Secondly, newer streamlined focus has been given to getting photos off of your system to your smartphone. While it's nice, I guess people were hoping it would be a little bit easier to get stuff on to your computer, but it's not a huge deal. It's not like people like us would have liked a faster way to get screenshots to our computer but WHATEVER. The update is live and it's pretty great. Check it out.
There Apparently Is A Spoon
Did you know that for the last 20 years the Pokemon Company couldn't print cards of Kadabra? Like, AT ALL. Turns out some guy named Uri Geller is the original guy who did that whole "bend a spoon with your mind" trick. Seems he didn't like Nintendo making money off of his trademark trick, so he fought Nintendo and won so that they couldn't print Pokemon cards of Kadabra (but still Abra and Alakazam apparently?) for the last 20 years. I mean, until Sunday when he just kind of told the world he was over it and that Nintendo could start printing that card again. So, you know… that happened.
Recalling a SaGa
Were you one of the few people who got a chance to play the early SaGa games? Because I certainly wasn't. Since the earlier years when these games came out there have been a metric frig-load of these games, and where we live in the age of bringing back the good old stuff Square Enix got on the money train and went for the remaster route! Now, I have to say, this is a pretty great call. It's a game that people are interested in with updated graphics (and protagonist!) and it'll sell a ton. I mean, if the iron is hot, you;d best get to striking. The game comes out on everything (maybe even your oven if it's new enough) this next summer.
After Waiting an Eternity
Remember Doom Eternal and how it came out like a YEAR ago and just now is getting its first DLC (which looks and plays INSANE)? Remember how is STILL hasn't been ported to the Switch like they said it would? Well wait no further (I mean, a liiiittle bit longer) because it was recently announced this week that the game is FINALLY coming to Switch on the 8th! Hooray! Now you too can rip and tear, never satisfied until you probably kill God or something. It's like reverse God of War I guess.
Open The Gates!… EVENTUALLY!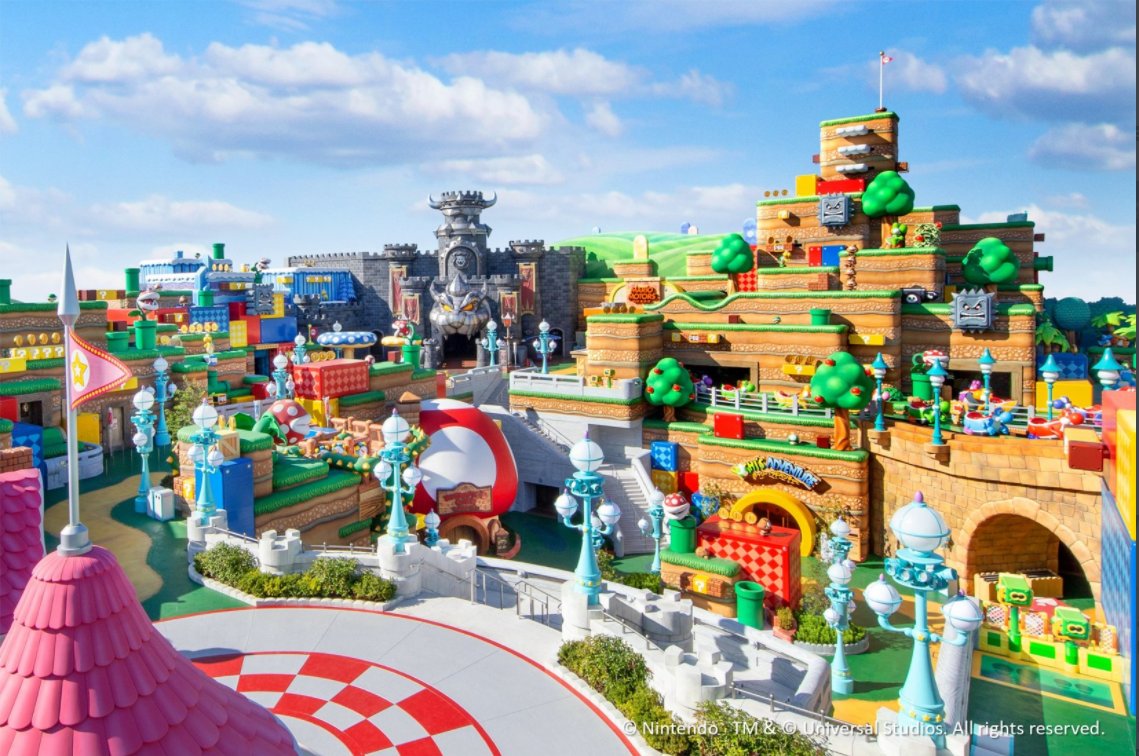 At long last, Super Nintendo Land in Japan is reaching the final days of its construction, and I can say that this park looks SWEET. There's so much life to this place that it blows my mind! From animatronic Thwomps, to a whole dang Bowser's Castle this park looks amazing. As far as we know, there's some nifty rides, the biggest of which being AR Mario Kart. Guests will strap on AR goggles to grab items and beat the crap out of each other as the drive go karts around a pretty nifty track. I expect lines to be anywhere from 2 to 8 days long in wait times until… 2024? Sounds about right.
Some concerns have been raised as COVID-19 is still very much a thing and the park is kind of a massive spreading point. I mean, we'll see how everything is doing in February, when the park opens, but here's to hoping it'll be awesome when the gates finally open. I'm excited for the Universal Studios one here in the states, but I can make a trip to Japan… eventually.
The Phantom Thieves Scramble Into Action
Hey, Remember when Joker came to Smash Ultimate and everybody thought a port of the game was coming to Switch? And remember how nearly 2 years later we're all STILL WAITING FOR THAT PORT?? (C'mon Atlus. I know we're getting Shin Megami Tensei V and Shin Megami Tensei Nocturne, but give us P5. It's been long enough You know the console can run Dragon Quest 11) Well, Atlus still doesn't wanna give us that port, but they WILL give us the localized version of Persona 5 The Strikers, which is essentially Persona 5 Warriors and I guess that'll do. It looks like a lot of fun. Persona 5 The Strikers hits shelves on February 23.
Rockin' The Holidays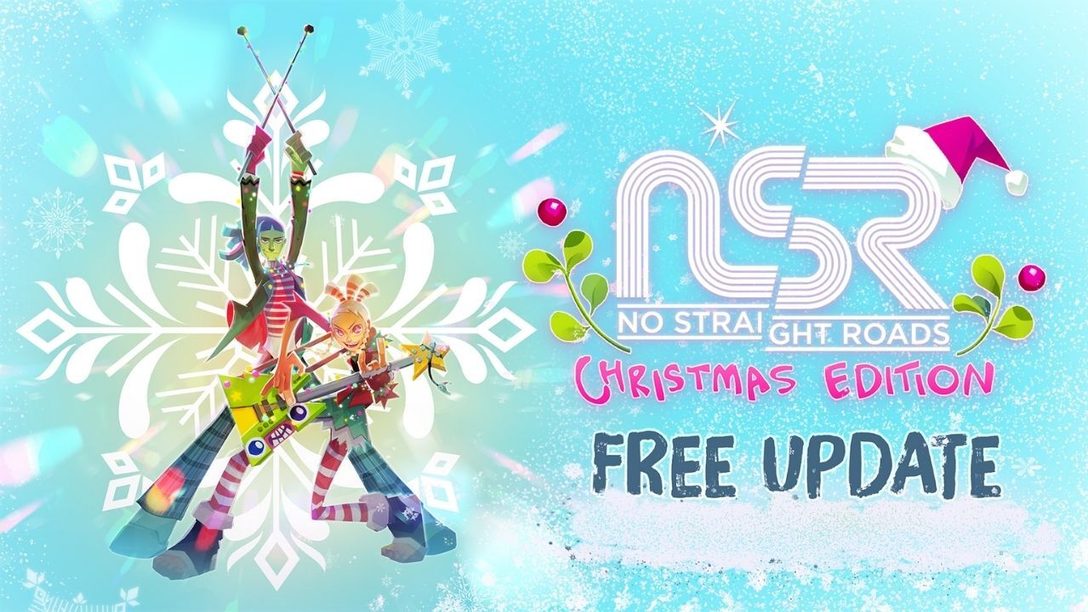 I'm not sure if you know this, but I really liked No Straight Roads and I recommend that you should play it as soon as you are able. Turns out a lot of other people really liked it too, because the game is getting a holiday update that makes the entire game super festive! Bosses are now Santa, or a Christmas Bell, or reindeer! It's a nice touch that they certainly didn't have to do, but it's cool to see developers doing fun stuff like this. The update should be live right now and it looks absolutely charming. Give these folks some love and grab it!
That about covers it for this week! Be excited as next week will be exponentially crazier as The Game Awards hit on the 10th and that's gonna be BONKERS in terms of reveals and awkward moments. It's gonna be good, folks!